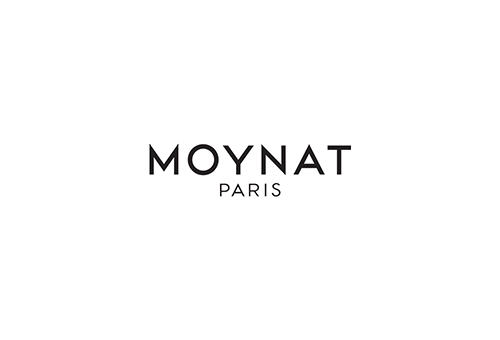 Moynat was found in 1849 by a visionary woman named Pauline Moynat. Out of a total of 200 builder, Pauline is the only female trunk maker in the 19th century. Her expertise is to tailor made different trunks which fits inside a car with matching color of the car.
Her technique of Leather Marquetry, Angle Stitching and the unique oval shape bottom of Limousine travel trunk was confer with patent. For 100 years, Moynat continue to pass on the usage of high quality leather, which keeps the true spirit of Moynat.

Location:
Shop 2849 , Level 2
Shoppes at Four Seasons
Opening Hours:
Monday – Sunday 10:00am - 11:00pm

Tel:
+853 2881 8287

Website:
https://www.moynat.com/en/
Pauline Moynat, a visionary and the only woman trunk-maker in history, founded Moynat in 1849, and soon made the house the most Parisian among the French leather goods and trunk makers of her time.
Founded at the time of the establishment of the French railway system, the house registered innumerable patents, especially for train luggage. Later as a pioneer in the automobile adventure, Moynat specialized in custom-made trunks that fitted the contours and were matched to the colour of the car body. The most famous example is the Limousine trunk patented in 1902, and never copied.
In the Moynat history, many creations begin with a beautiful rencontre or encounter, from the friendship between Pauline Moynat and Gabrielle Réjane in the late 19th century to artistic director Ramesh Nair's creations for the musician Pharrell Williams.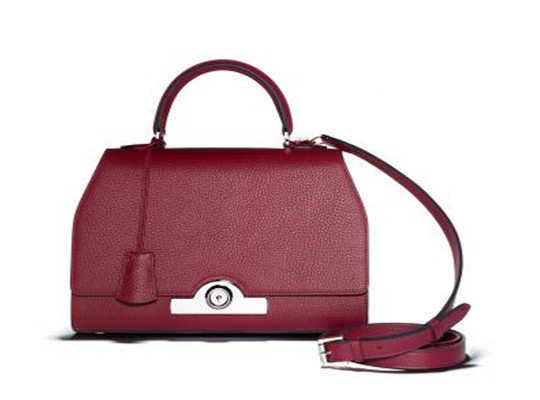 Rejane
A symbolic bag of the Maison. It is named after the celebrated Belle Epoque actress and Moynat muse-Rejane. The delicate, feminine curves, perfect proportions and clean lines are enhanced by a rounded metal closure inspired by an Art Deco Moynat clasp. Its construction takes over 20 hours for an experienced artisan and its edges are painted and waxed 8 times to achieve the perfect finish.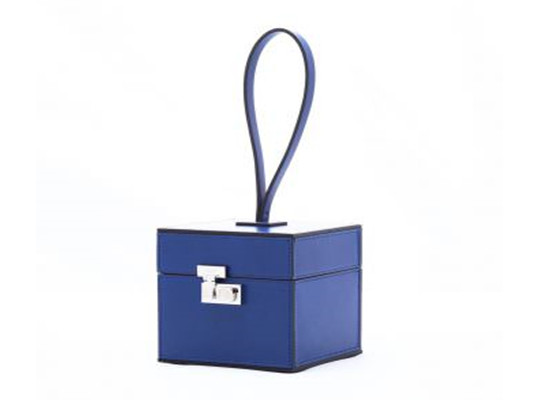 Mini Vanity
Capturing the essence of 168 years of trunk making savoir-faire, this miniature trunk is crafted with the same care as its larger siblings with the same idea in mind: carry and care for one's essentials, regardless their size. The craftsman perform an angle stitching technique which reflects the excellence of our savoir-faire. Among this extraordinary family we can find the MIni-Vanity Perforated.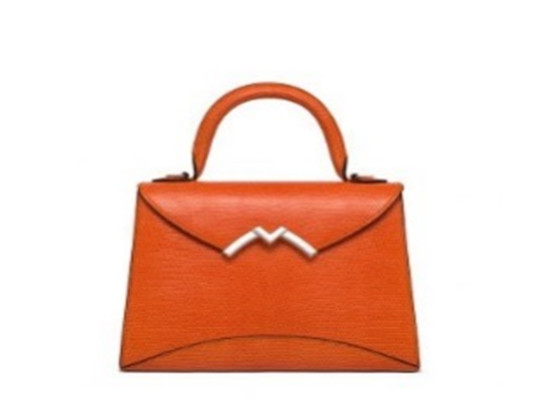 Gabrielle
The Gabirelle is a tribute to a legendary Belle Epoque actress. Gabrielle Rejane was Pauline's good friend, loyal customer and inspiring muse. Together they came to define a refined form of Parisian lifestyle. This handbag has a distinctive curved stitching that echoes the unique shape of the Limousine trunk. Its twist lock closure is shaped like an abstract letter M. More than a piece of decorative jewelry, it is a reminder of the hand at work in each creation of the house.
---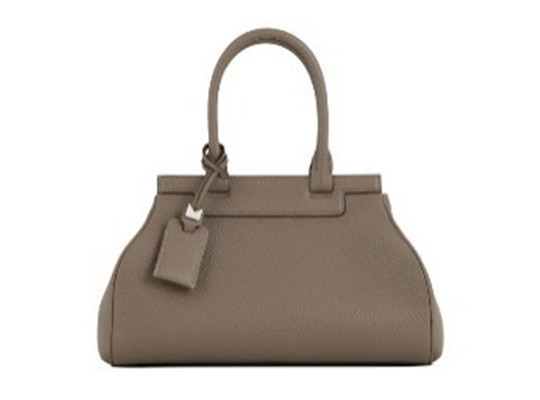 Pauline
The Pauline bag is a tribute to Pauline Moynat, the only known woman trunk maker. Designed with no metallic parts, this all-leather handbag is a voluptuous nod to the boot trunk, its curves echoing the shape of this historical creation.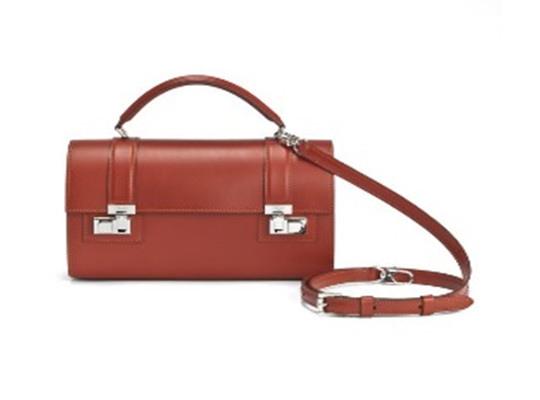 Cabotin
The contoured silhouette of the Cabotin evokes the trunk making roots of the House, enhanced by two elegant metallic closures that recall the famous patented locks created by Moynat in the 1900s.