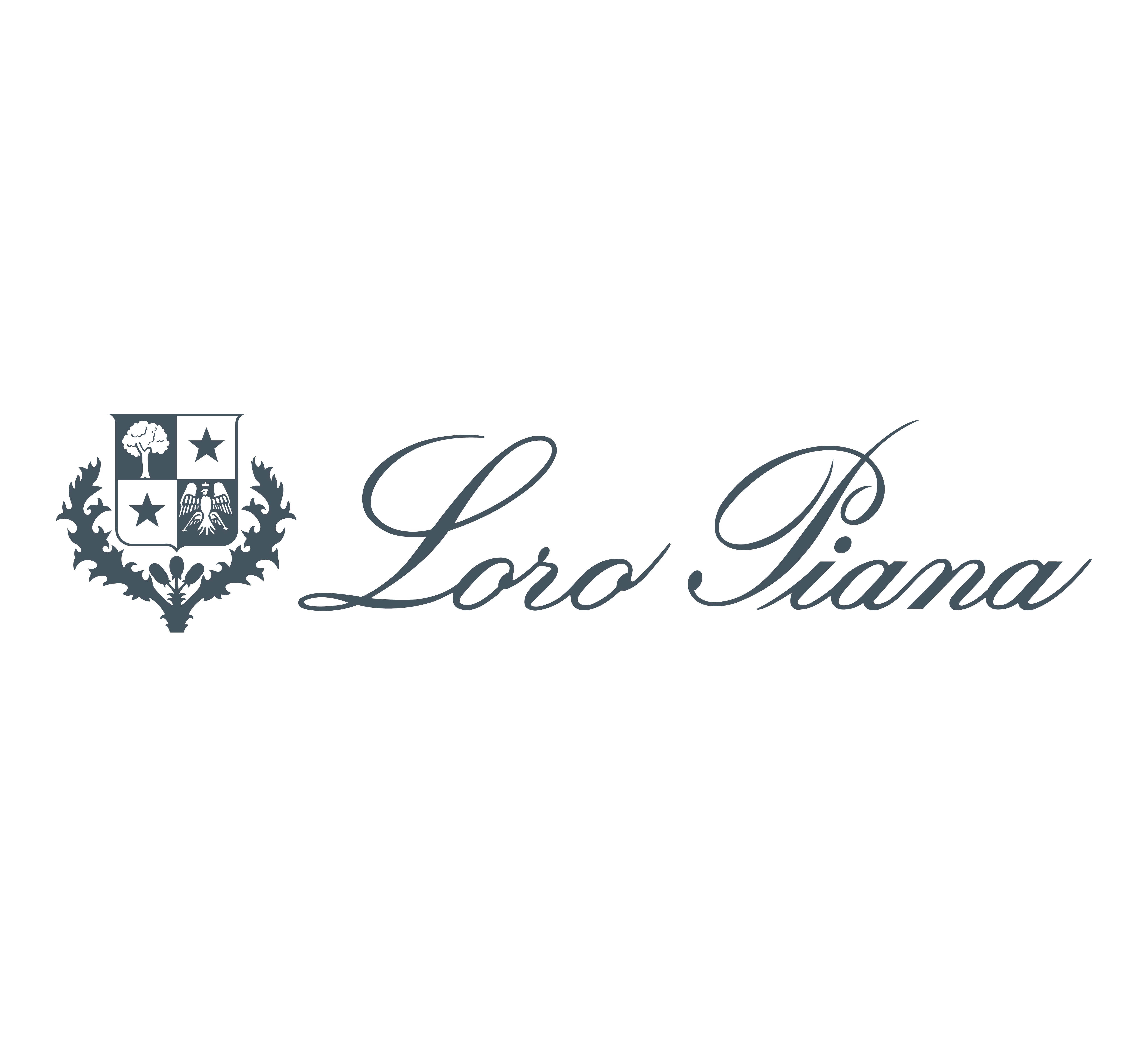 Loro Piana
Uncompromising quality, the finest fibers, production entirely based in Italy and 200 years of textile expertise and excellence are the pillars on which Loro Piana has built its reputation as a leader in the luxury goods sector. In Loro Piana's Italian mills, Cashmere, Baby Cashmere, Vicuña and the finest Merino wools are transformed into a range of garments and accessories that combine painstaking attention to detail with state of the art technology and performance, ideal for refined, active lifestyles.
Mall
Shoppes at Four Seasons
Location
2805/2806, Level 2
Opening Hours
Sunday - Thursday
10:00am - 11:00pm
Friday - Saturday
10:00am - 12:00am
"Research into the finest materials is what guides us at every step." - Pier Luigi Loro Piana
Loro Piana's enduring quest for excellence has taken it to the farthest corners of the globe, in search of raw materials beyond compare. From Peru to Mongolia, Australia and New Zealand, the company sources superlative natural fibers that it crafts into exquisite yarns and fabrics. One of these is Baby Cashmere, obtained from the underfleece of Hircus goat kids. This precious fiber, noticeably finer and softer than the cashmere from adult animals, can only be gathered before the kids are one year old, by means of a gentle combing process. Working closely with rural communities in Mongolia and China, it took Loro Piana ten years to convince the herders to set aside the tiny amounts of this ultra-fine fiber, which represents a world first and a truly pioneering achievement.
---
---
MIRIAM printed shirt, silk
MARK pants, linen
INGRID hat, Toquilla straw, hand-woven in Ecuador
MY CHARMS espadrilles, water repellent suede
POTOMAC bomber, Acqua Suède
T-SHIRT cotton
POLO HOWLAND cotton, cashmere and silk
VOYAGER DUFFLE Wind Storm System® microfiber with calfskin details
SUMMER WALK water repellent suede
---