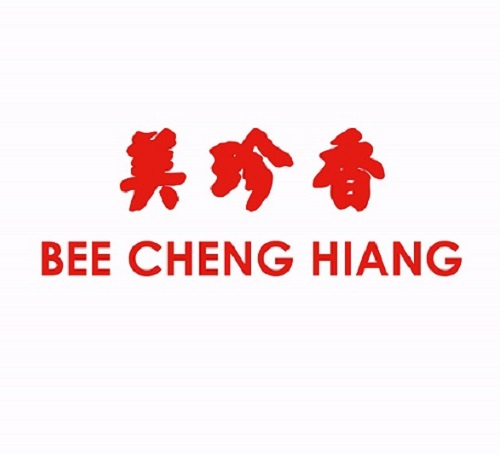 Bee Cheng Hiang
Bee Cheng Hiang is one of the pioneers to herald the purchase of traditional products to a specialist store, our extensive range of products incorporates accumulation of ideas including the harmonization of bakkwa and floss with different texture and flavours to suit the masses.
Pioneering the introduction of an indoor barbeque pit, we have led the market with strategy deeply focused on innovation and product quality. This practice has since became an industry standard.
Location
304, Mask Street, Level 3
Opening Hours
Sunday - Thursday:
10:00am - 11:00pm
Friday - Saturday:
10:00am - 12:00am
PHONE NUMBER
+853 2882 8769
Official Website
www.bch.hk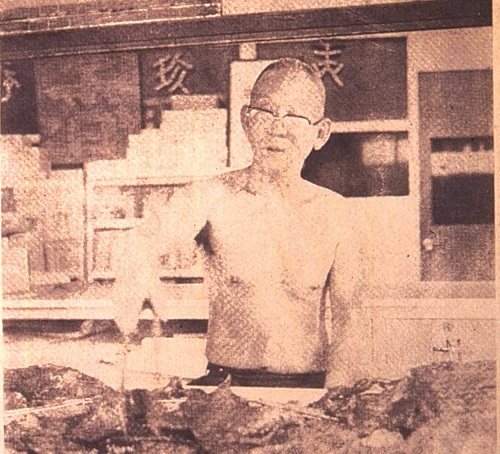 It was 1933 when an enterprising migrant developed an idea to peddle his mobile cart along the street of Chinatown to sell his unique and tasty homemade barbecued meat. Business was especially brisk during festive seasons for this high quality delicacy. Mr Teo Swee Ee introduced this traditional cuisine as 'Bakkwa'.
This marked the birth of Bee Cheng Hiang legacy.
With over 80 years of commitment under our belt, our value remains unchanged. We believe in delivering the finest to our customers and their loved ones and for them to experience enjoyable moments in life through the sharing of our products.
Taking its inspiration from his passion for calligraphy and divination, the young Mr Teo carefully selected these three Chinese characters with profound thoughts and meanings appended to the brand name.
Each bold brand mark encompasses a medley of nine calligraphic strokes which signify brand longevity and a representation of the product and trade.
At the same time, it also expresses our commitment to consistently deliver premium products and a service quality that will leave our customers with everlasting impressions.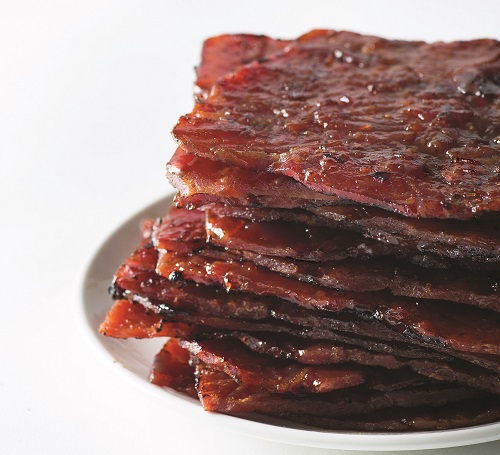 An all time favorite for Bakkwa lovers. Every slice of bakkwa is carefully marinated with our secret recipe passed down for generations. It is then barbecued to perfection for its unique taste. This will be a feast for the eyes and nose as they happily sizzle over the fire.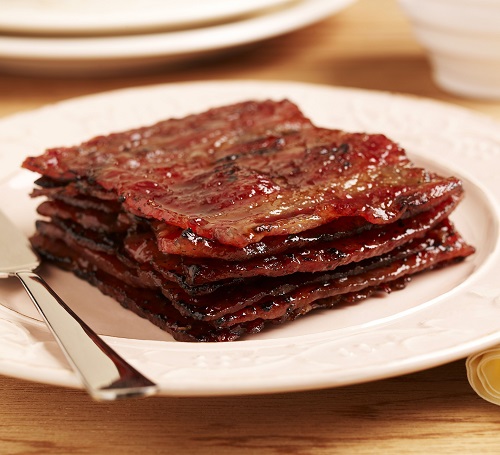 Perfect Combination of Premium Pork Hindleg and the Bee Cheng Hiang's Gourmet Bakkwa together, the one and only Gourmet Fusion by Bee Cheng Hiang!
This addition to the bakkwa family is certainly more succulent and juicier; guaranteed to keep you coming back for more! Its soft and tender texture will tempt your palate to ecstasy.