Suncity Group Presents: THE WYNNERS CHINESE NEW YEAR LIVE
VENUE

Cotai Arena
DATE & TIME

1 February 2020 (Sat), 8:00pm
CATEGORIES

Concert
LANGUAGE

Chinese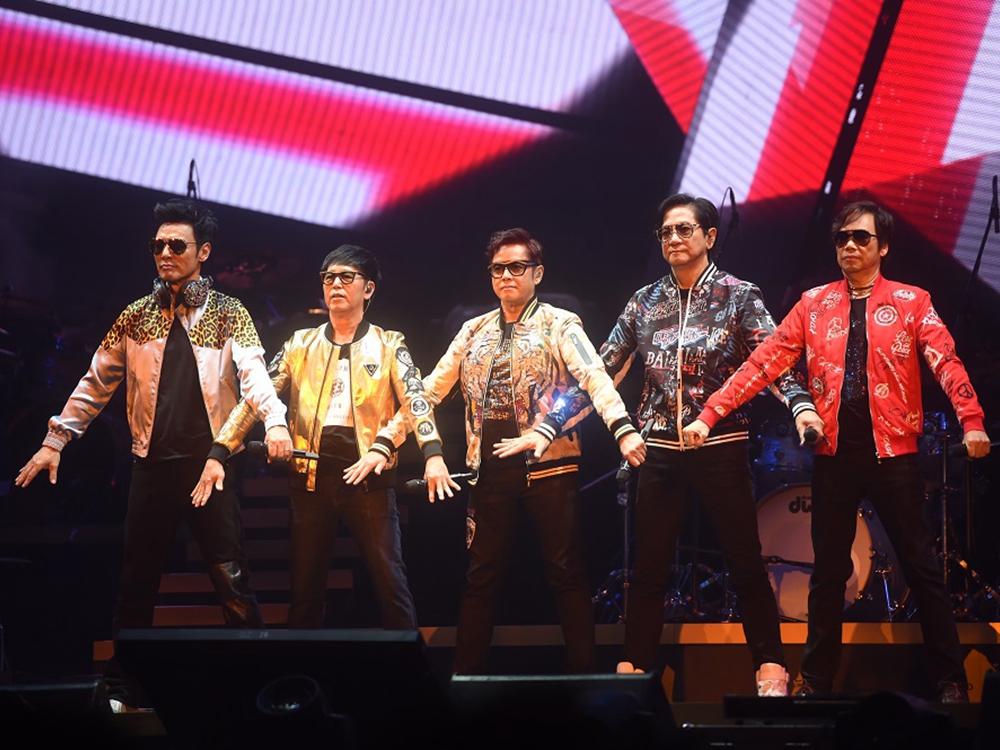 Adored across Asia and with Chinese communities around the world, The Wynners have recruited fans across multiple generations since forming in 1973. In those 47 years they have produced numerous superb albums, performed huge concerts and made TV shows and movies. While the members have gone on to have successful solo careers, the band has never broken up, occasionally reforming for sold-out concerts.

To celebrate the upcoming Chinese New Year, The Wynners original line-up of Alan Tam, Kenny Bee, Bennett Pang, Danny Yip and Anthony Chan will come to Macao to create more great memories with their fans for Suncity Group Presents: THE WYNNERS CHINESE NEW YEAR LIVE.

As well as performing their classic hits including "Sha La La La" and "L.O.V.E. Love", the band will interact with the audience, displaying the chemistry which has been part of the secret to their success and longevity.

Ticket & Package Information
Show Ticket For One:
VIP Reserve: MOP/HKD1,380
A Reserve: MOP/HKD1,080
B Reserve: MOP/HKD780
C Reserve: MOP/HKD380

*Up to 30% off Cotai Water Jet discount with selected event ticket. Please contact our customer service representatives for more details.
*To ensure a successful admission, please purchase the show tickets from authorized channels only. To check the validity of your ticket, click here.
Package Inclusion For One:
VIP Reserve Ticket + Round-trip Cotai Water Jet Cotai Class tickets: MOP/HKD1,508

A Reserve Ticket + Round-trip Cotai Water Jet Cotai Class tickets: MOP/HKD1,208

B Reserve Ticket + Round-trip Cotai Water Jet Cotai Class tickets: MOP/HKD908

C Reserve Ticket + Round-trip Cotai Water Jet Cotai Class tickets: MOP/HKD508