金沙中國本澳大學生培育計劃
SANDS CHINA'S INTERNSHIP AND CAREER PROGRAMMES
「綜合度假村實習計劃」為本澳大學生提供在金沙中國旗下綜合度假村的短期全職實習機會,讓他們在校修讀的同時,可體驗金沙中國有別於傳統單體酒店業的綜合度假村營運模式,汲取寶貴的多元化工作經驗。此計劃讓學生於禮賓、餐飲、企業傳訊及資訊科技等17個非博彩部門進行全職實習。

Sands China's Integrated Resort Internship Programme gives local university students opportunities to work full-time at its properties on a short-term basis while fulfilling a portion of their degree requirements. As a result, they are able to gain a diversified mix of valuable work experience through Sands China's successful integrated resort model – an exposure that is uncommon to find in a traditional hotel business model. The programme offers full-time internship opportunities in 17 non-gaming departments including concierge, food and beverage, corporate communications, information technology, and others.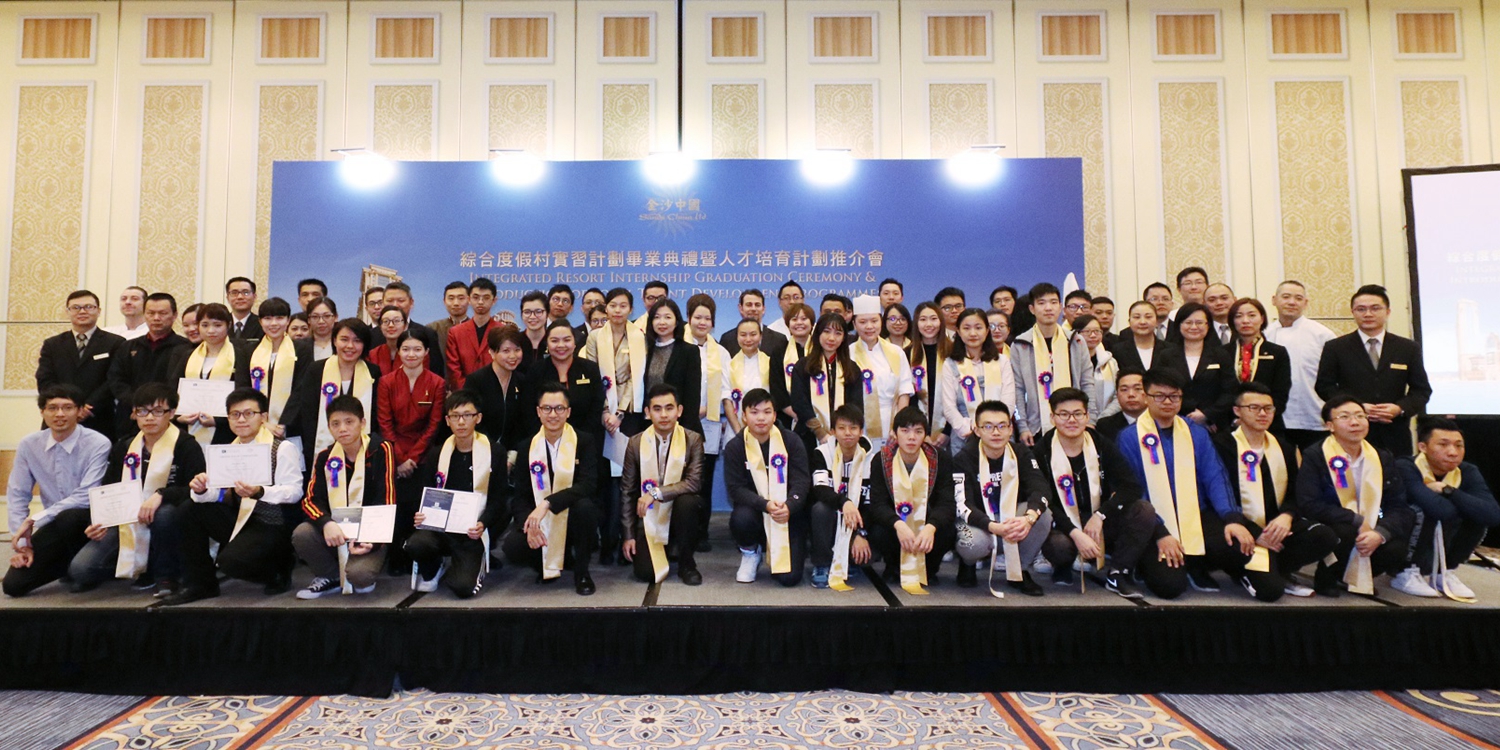 「職涯體驗培育計劃」讓本澳大學生有機會在就讀期間以彈性工作方式接受長期的綜合在職專業培訓,使他們能專注學業的同時亦能學以致用。根據累計的培訓時數及工作表現,學員於畢業時有機會獲聘擔任實習主任一職。學員透過計劃所學到的專業知識及技能,有助他們更有效應對綜合度假村內瞬息萬變的業務運作,為他們在金沙中國踏出職業生涯第一步作更好的準備。

The CEOP gives local university students the advantage of gaining comprehensive and professional on-the-job training on a long-term yet flex-time basis. This allows them to give adequate focus to their university studies while they practice applying what they learn in the classroom to real-world integrated resort operations. Based on the number of training hours accumulated and their work performance, participants may be offered supervisory trainee positions upon graduation. With professional knowledge and skills acquired through the CEOP, participants are more capable of adapting to the dynamic business operations of integrated resorts and more prepared for beginning their careers at Sands China.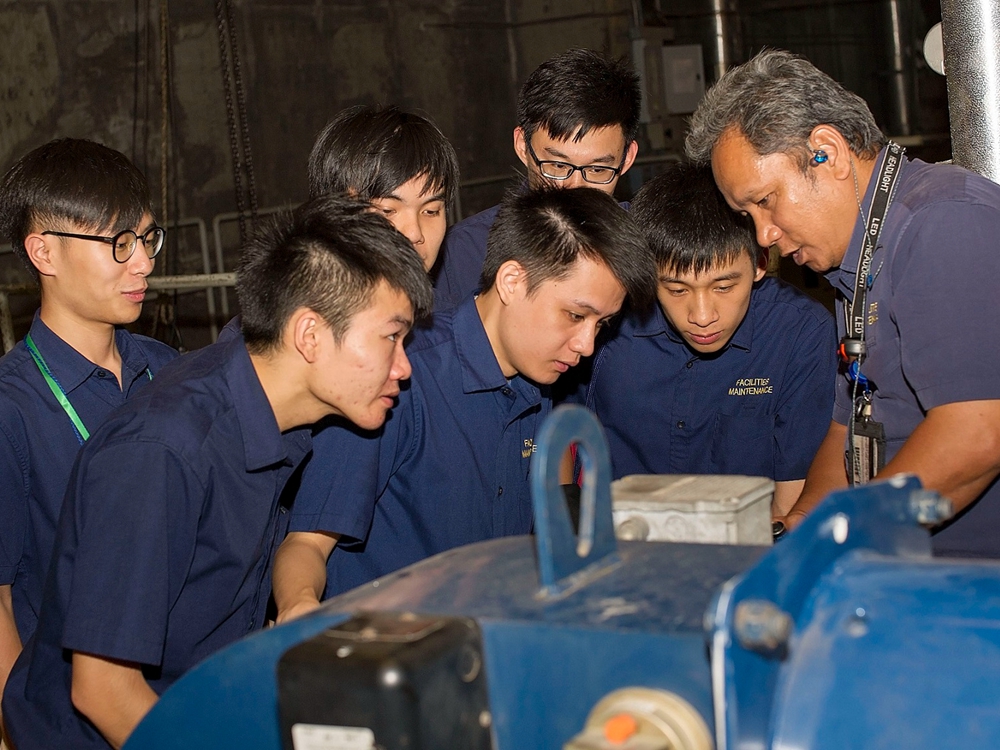 「特快主任精英計劃」為優秀的本澳大學畢業生提供為期4至12個月、於公司非博彩部門工作的密集式全職培訓。培訓期視乎部門工作而定,成功完成計劃的畢業生將獲直接晉升擔任主任職位。

The intensive Fast Track Supervisor Programme trains exceptional local university graduates to work full-time in non-gaming departments, with a goal of having them reach supervisory-level positions within four to 12 months, depending on their area of work.


聯絡我們
Contact Us
電郵 Email: student.program@sands.com.mo
電話Tel: +853 8118 6293