Sands Dining Sensations Presents Exclusive Black and White Seasonal Truffle Menus
Regional delicacy available for limited time across seven award-winning restaurants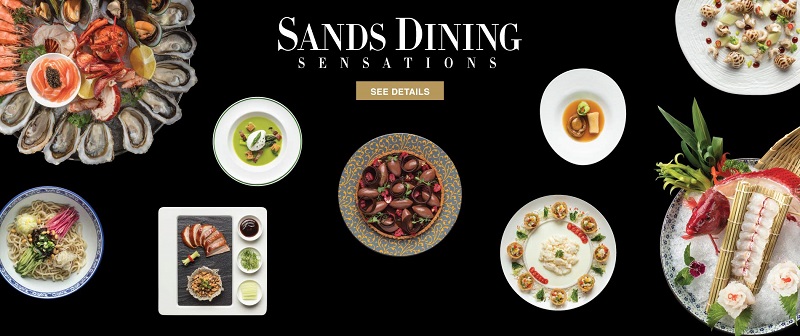 (Macao, Nov. 3, 2017) – Autumn is the best time of the year to savour the rich, earthy aromas of truffles, and from Nov. 6 Sands Resorts Macao and Sands Macao are presenting an incredible variety of this wonderful delicacy at seven award-winning restaurants for guests and visitors to enjoy an array of dining sensations across four hotels.

The Venetian® Macao, The Parisian Macao, Conrad Macao, Cotai Central and Sands Macao have created special menu promotions that will whet the taste buds of gourmands who enjoy dining on this exquisite delicacy. Book a table at one of the restaurants and find out why truffles are the most highly regarded food in the world.

Canton at The Venetian® Macao
One of Macao's finest Chinese restaurants, Canton is celebrating this culinary treasure from Nov. 6 to Dec. 3. Truffle lovers can expect a variety of delicious dishes including a Cantonese take on Boston lobster served with pomelo and white truffle and fried goose liver with caramelised apple and white truffle.

Portofino at The Venetian® Macao
Award-winning Italian restaurant Portofino is presenting an exclusive, limited-time white truffle menu from Nov. 6 to Dec. 3. Guests can enjoy the rare mushrooms all the way from Italy while seasonal stocks last, served with slow-cooked veal tenderloin, homemade pasta and Wagyu sirloin.

Brasserie at The Parisian Macao
The Parisian Macao's outstanding French restaurant Brasserie is offering a menu with white truffles from Alba and black truffles from Burgundy from Nov. 13 to mid-Dec. Fans of the revered tubers can look forward to seared Hokkaido scallops with white Alba truffles and seafood flambé in Cognac and Dijon mustard cream sauce with black Burgundy truffles.

Lotus Palace at The Parisian Macao
The Parisian Macao's signature restaurant Lotus Palace specialises in fresh seafood, hot pot, dim sum and provincial Chinese dishes, as well as pan-Asian and Cantonese favourites in a spacious and modern environment. Its truffle promotion menu from
Nov. 6 to Dec. 3 features a range of delicious à la carte dishes including braised bird's nest and chicken topped with white truffles and deep-fried chicken skin stuffed with shrimp paste and white truffle topped with black caviar.

Dynasty 8 at Conrad Macao Cotai Strip
Conrad Macao's signature restaurant Dynasty 8 is the home of classic, authentic, high-end Chinese cuisine. The restaurant's limited time à la carte white truffle menu is available from Nov. 6 to Dec. 3, and offers it added to dishes including steamed hand-cut Iberico pork with salted egg yolk, braised green lobster Mai Li rice with prawn stock and braised sea cucumber with Nepalese mountain grains in golden broth.

Golden Court at Sands Macao
One of the best restaurants in Macao serving Cantonese cuisine, Golden Court offers an exceptional dining experience with a huge array of fish and shellfish, and is serving a variety of authentic black and white truffle dishes from Nov. 6 to Dec. 3. These include tempting steamed Alaskan crab leg with milk-egg white and black truffle and stir-fried sliced pigeon with vegetables and black truffles.

Copa at Sands Macao
Frequently voted the best steakhouse in Hong Kong and Macao, Copa features an exclusive black and white truffle promotion from Nov. 6 to Dec. 3 including soft-scrambled organic eggs with shaved white truffles and seared USDA beef sirloin with truffle mousseline potatoes, périgueux sauce and black truffles.

For more information, please visit https://en.sandsresortsmacao.com/restaurants.html

Sands Dining Sensations
Bringing the world to your plate – one dish at a time, Sands Dining Sensations highlights the diversity, quality, ingredients, chefs, creativity and ambience at Sands Resorts Macao's more than 150 restaurants. Offering a world of diverse cuisine prepared by some of the most innovative and skilled chefs, Sands Resorts Macao presents unique dining experiences at each of its distinctive restaurants and outlets. From authentic Chinese delicacies to Macanese favourites and global cuisine from France, Italy, Japan, India, Southeast Asia and more, there's something special for every palate. For more information, please visit https://en.sandsresortsmacao.com/restaurants.html

ICBC Sands Lifestyle Mastercard cardholders can receive up to 20% discount as well as earn points when shopping or travelling anywhere in the world and then redeem them in Macao with Sands Resorts Macao's integrated resorts. Please check latest offers at: http://www.sandslifestyle.com/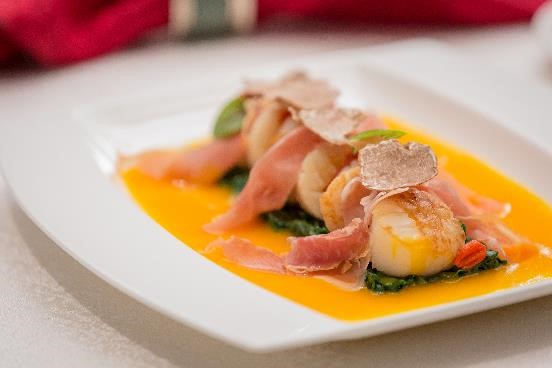 Photo caption: The Parisian Macao's signature restaurant Lotus Palace is offering a truffle promotion menu with a range of delicious à la carte dishes.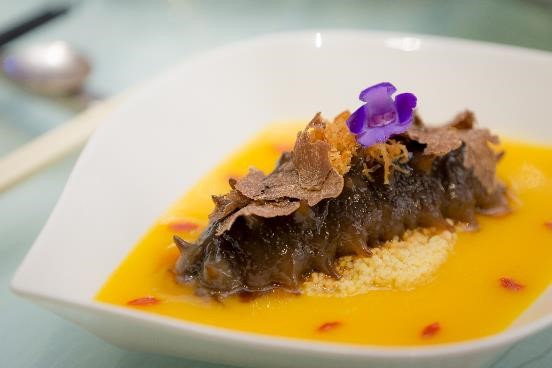 Photo caption: Dynasty 8 at Conrad Macao Cotai Strip features a limited time à la carte white truffle menu – grab your chance to enjoy the rare Italian mushrooms while seasonal stocks last!
About Sands Resorts Macao – Sands China's Integrated Resort City
Sands China Ltd. is the leading developer, owner and operator of integrated resorts in Macao. The fittingly named Sands Resorts Macao, situated on reclaimed land between the islands of Coloane and Taipa, is the one destination that provides a stunning array of experiences at the heart of Cotai. Sands Resorts Macao has transformed a day-trip market into an integrated resort city and international hub for business and leisure travellers.

Pulsating with life, both night and day, Sands Resorts Macao features an expansive offering of affordable luxury available nowhere else in Macao. With the opening of The Parisian Macao, it now boasts approximately 13,000 hotel rooms and suites, international superstar live entertainment, duty free shopping with more than 850 retailers offering a huge array of name brands, meeting and exhibition space for Asia's leading conferences and exhibitions, transportation offerings and well over 150 dining options, including Michelin-starred restaurants, bars and lounges. Sands Resorts Macao is a must-go destination providing every guest with an unforgettable experience and unparalleled excitement.

Comprised of The Venetian® Macao; The Plaza™ Macao, featuring the Four Seasons Hotel Macao; and Sands® Cotai Central, including the world's largest Conrad, Sheraton, and St. Regis hotels as well as the Holiday Inn, Sands Resorts Macao is where Asia's ultimate destination is within reach. And now the crowning achievement of Sheldon G. Adelson's vision of the Cotai Strip – The Parisian Macao. For more information, please visit

ParisianMacao.com.

About Sands® Macao
Opened in 2004, Sands® Macao is a world class hotel and entertainment complex with 289 luxury suites. Its stunning gold glass exterior houses a wide range of diversions including speciality restaurants, a heated outdoor swimming pool, deluxe spa and salon, conference and banquet facilities and unrivalled gaming excitement and live entertainment. It is also home to the Paiza Club: an invitation-only international VIP club with 51 premium suites with size, opulence and grandeur that rivals the best the world has to offer.

As the first hotel and entertainment complex in Macao owned and operated by an international operator, Sands Macao quickly set the benchmark for future developments in Macao.

For more information, please visit www.sandsmacao.com.