Chiado Portuguese Restaurant Opens at The Londoner Macao
Developed in partnership with celebrity chef Henrique Sá Pessoa, contemporary causal fine-dining concept focuses on classic dishes


(Macao, Oct. 24, 2018) – Sands® Cotai Central has announced the official opening of Chiado Portuguese restaurant. Offering a genuine taste of Portugal, Chiado was developed in partnership with celebrity chef Henrique Sá Pessoa, and is a modern, causal fine-dining yet informal concept emphasising traditional dishes.

Top quality ingredients are beautifully prepared and elegantly presented, complemented by an extensive Portuguese wine cellar and friendly, warm service. Offering generous sharing plates and a full à la carte menu, the emphasis is on flavours that epitomise the best of Portuguese cuisine.

Involved from the outset, Chef Henrique, a leading figure on the dynamic Portuguese culinary scene, led the design team in terms of kitchen and restaurant concept and menu creation. He was also responsible for recruiting Chiado's Portuguese head chef sous chefs, and training staff prior to opening.

"I am thrilled to be opening our new Chiado restaurant here in Macao, where Portuguese food and wine culture has been celebrated for so long," commented Chef Henrique. "We are not only bringing wonderful, contemporary Portuguese cuisine to The Londoner Macao, but a genuine flavour of the country's vibrant culinary scene and traditions."

At Chiado diners can expect signature dishes such as tuna tataki with vegetable escabeche and tomato tartare; salted cod à brás with slow-cooked egg yolk and onion purée; roasted pumpkin soup with coconut cream, prawns and almonds; king prawn cataplana with sweet potato perfumed with lemongrass and ginger; 24-hour slow-cooked suckling pork with sweet potato purée, pak choy and orange; lamb tenderloin, asparagus and corn bread migas, garlic cream, roasted tomato and clam sauce; crispy vanilla parcels with raspberry coulis; chocolate bombe with salted caramel and hazelnut ice cream.

For more information, please visit: https://www.sandscotaicentral.com/restaurants/western/chiado.html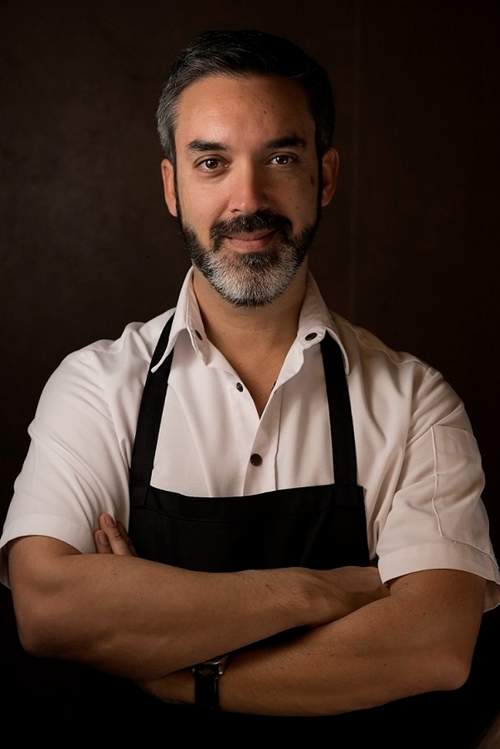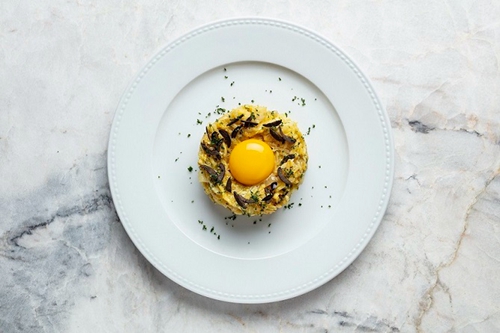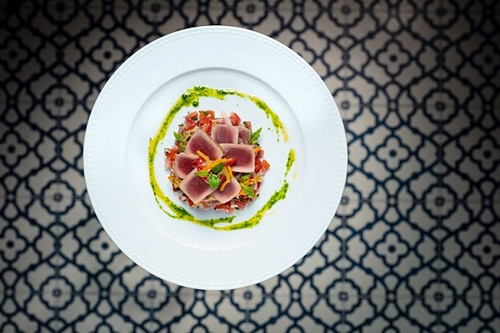 Photo caption: Developed in partnership with celebrity chef Henrique Sá Pessoa, The Londoner Macao's Chiado restaurant, offering contemporary Portuguese cuisine.
###

Sands Dining

Bringing the world to your plate, one dish at a time, Sands Dining highlights the diversity, quality, ingredients, chefs, creativity and ambience at Sands Resorts Macao's more than 150 restaurants. Offering a world of diverse cuisine prepared by some of the most innovative and skilled chefs, Sands Resorts Macao presents unique dining experiences at each of its distinctive restaurants and outlets. From authentic Chinese delicacies to Macanese favourites and global cuisine from France, Italy, Japan, India, Southeast Asia and more, there's something special for every palate.

For more information, please visit https://www.sandsresortsmacao.com.cn/dining.

About Sands® Cotai Central

Opened in April 2012, Sands® Cotai Central is the pathway to adventure, fun and fortune at the centre point of the Cotai Strip. Featuring four celebrated hotel brands – St. Regis, Conrad, Sheraton, and Holiday Inn – The Londoner Macao offers visitors to Cotai an expanded offering of affordable luxury available nowhere else in Macao, with approximately 6,300 hotel rooms and suites, and 1.2 million square feet (111,000 square metres) of retail, entertainment and dining facilities, and meetings and convention space. With over 200 retail outlets, Shoppes at Londoner joins Shoppes at Venetian and Shoppes at Four Seasons, and now adds the 300,000 square feet Shoppes at Parisian, with the latest in creative fashion and couture in a setting reminiscent of the streets of Paris. Together they offer a selection of more than 850 luxury duty free stores – the most in any one single location in all of Macao. And with two spas, three health clubs and 370,000 square feet (34,300 square metres) of gaming space in two, uniquely themed gaming areas, The Londoner Macao provides a new level of luxury and accessibility to Cotai.

For more information, please visit https://www.sandscotaicentral.com.

About Shoppes at Londoner

With over 200 boutiques, Shoppes at Londoner provides a unique, refreshing ambiance featuring abundant sunlight, rocky cliff faces and a three-storey cascading waterfall to create a one-of-a-kind shopping experience. The 620,000 square feet (57,600 square metres) of premium retail space caters to a broad spectrum of consumers who want to truly have a family experience.

Parents and children of all ages can experience together Macao's first-ever player-centric Live Action Role Playing theme park ¬¬– Planet J. Covering an extensive area of 100,000 square feet, with eight exquisite featured zones and over 200 whimsical game installations, Planet J is dedicated to become an interactive game platform overturning traditional theme park experiences.

Shoppes at Londoner is interconnected with Shoppes at Four Seasons, Shoppes at Venetian, the 300,000 square foot Shoppes at Parisian, offering the latest in creative fashion and couture in a setting reminiscent of the streets of Paris, and now adds Shoppes at Sands Macao, providing visitors with over 850 duty free retail choices.

For more information, please visit www.sandscotaicentral.com/shopping.html.