Superstar Celine Dion Puts on Spectacular Show at The Venetian Macao
(Macao, June 29, 2018) – World-renowned singer Celine Dion brought her sensational latest show, Celine Dion Live 2018 in Macao to the stage of The Venetian® Macao's Cotai Arena on Friday night. Presented by AEG Presents and The Venetian Macao, the concert was part of a 12-city tour across the Asia-Pacific region and will see Dion performing a second show in Macao at the Cotai Arena on Saturday, June 30.

Celine Dion Live 2018 in Macao show lived up to all expectations, with the performer wowing a sell-out audience with her voice, charisma and styling.

The set list included Dion's huge hits "The Power of Love", "Because You Loved Me", "It's All Coming Back to Me Now", her newest song "Ashes", from the blockbuster film Deadpool 2, with the encore an impassioned rendition of her trademark ballad, and one of the world's best-loved songs, "My Heart Will Go On" from the soundtrack of the movie "Titanic".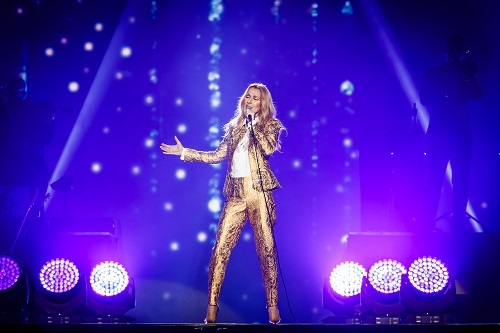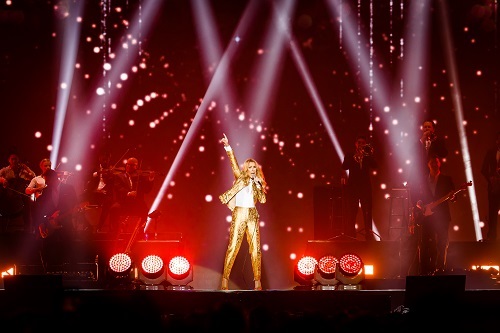 Photo Caption: Celine Dion Live 2018 in Macao offered a spectacular audio-visual extravaganza featuring 18 talented musicians and several dancers.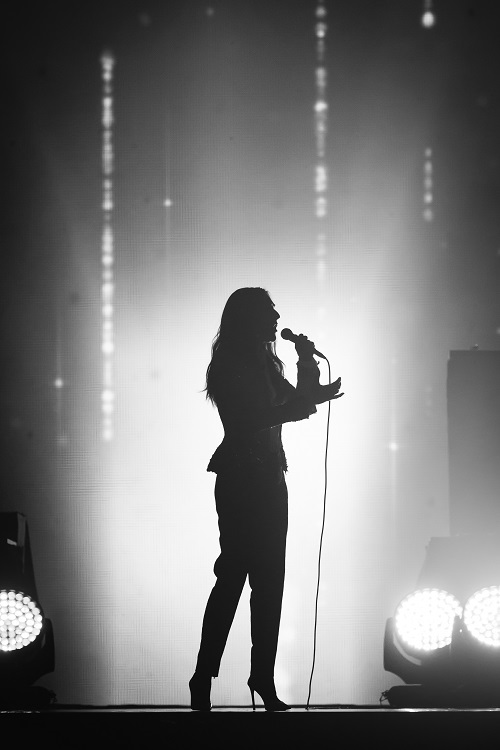 Photo Caption: Celine Dion justified her place as one of the best-selling artists of all time, enthralling The Venetian Macao's Cotai Arena with her energy, charm and talent.
AEG Presents
AEG Presents is one of the largest live music companies in the world. The company is dedicated to all aspects of live contemporary music performances, including producing and promoting global and regional concert tours, music events and world-renowned festivals. AEG Presents promotes more than 8,000 shows annually worldwide. For more information, visit aegpresents.com.
Entertainment at Sands China Properties


Sands China Ltd. has as a clear vision to establish Macao as Asia's top entertainment destination.

The 15,000-seat Cotai Arena and 1,800-seat Venetian Theatre are the only venues in Asia ranked in Pollstar's Top 100 Worldwide Arena Venues and Pollstar's Top 200 Worldwide Theatre Venues based on ticket sales. It is the top entertainment destination in southern China, hosting the world and region's biggest names in music, sports and awards shows. Superstars frequently choose the venue as the starting point of their Asian tours.

The 1,800-seat, multi-purpose Venetian Theatre is one of the most luxurious entertainment venues in greater China. Featuring ushers in black tie, champagne service, gourmet food and beverage items and other unique, premium amenities, it offers an intimate, luxurious and exclusive venue experience. The Venetian Theatre is playing a key role in bringing the best in international and Chinese entertainment to Macao, with a theatre experience like no other in the region.

The 650-seat Sands Theatre regularly features internationally-renowned singers, performers and artists of the highest calibre. From traditional Chinese-costumed dance to modern performances, everything from Western rock to Cantonese pop is covered.

The 1,200-seat, purpose-built Parisian Theatre is Sands China Ltd.'s latest entertainment venue. The Paris-style theatre offers an elegant experience for world-class entertainment of all kinds.

The latest addition is the impressive new Sands Cotai Theatre. With 1,700 seats, this state of the art venue was purpose built by Sands China Ltd for the arrival of the highly anticipated Monkey King – China Show from the renowned Beijing Huayan Group. Eight years in the making, the stage show combines dance, acrobatics, drama, martial arts, magic, advanced 3D effects, LED screen projections, video mapping and full surround sound, together with creative lighting effects, choreography, music and spectacular costumes.

Offering world-class diversity and quality, Sands China Ltd.'s next generation of live venues is ushering in a new era of entertainment in Macao.

For information about upcoming shows and events, visit http://en.sandsresortsmacao.com/macau-shows.html and www.sandsmacao.com/entertainment.html