Lunch Sets to Taxi Drivers to Celebrate Sands Macao's 14th Anniversary


(Macao, May 18, 2018) – Macao taxi drivers were treated to complimentary boxed lunches Friday at Sands® Macao, in celebration of the 14th anniversary of the hotel and entertainment complex.

Taxis arriving at the hotel Friday were greeted by Sands Macao team members, who gave out a total of around 200 meal packs to drivers. The meals featured double-boiled pork and sea conch soup with Chinese herbs, barbequed roast duck, and braised sea conch and fish maw with broccoli.

"For 14 years now, Sands Macao has been in the business of providing memorable experiences to our millions of guests and visitors," said Danny Tang, vice president and general manager of Sands Macao. "It is our pleasure to offer a token of our appreciation to Macao's taxi drivers during our anniversary each year, as an expression of our ongoing gratitude for the essential round-the-clock service they perform for the city's locals and visitors."

Sands Macao has made it an annual tradition to hand out complimentary lunch sets to taxi drivers as part of its anniversary celebrations each year, dating back to the property's opening in 2004.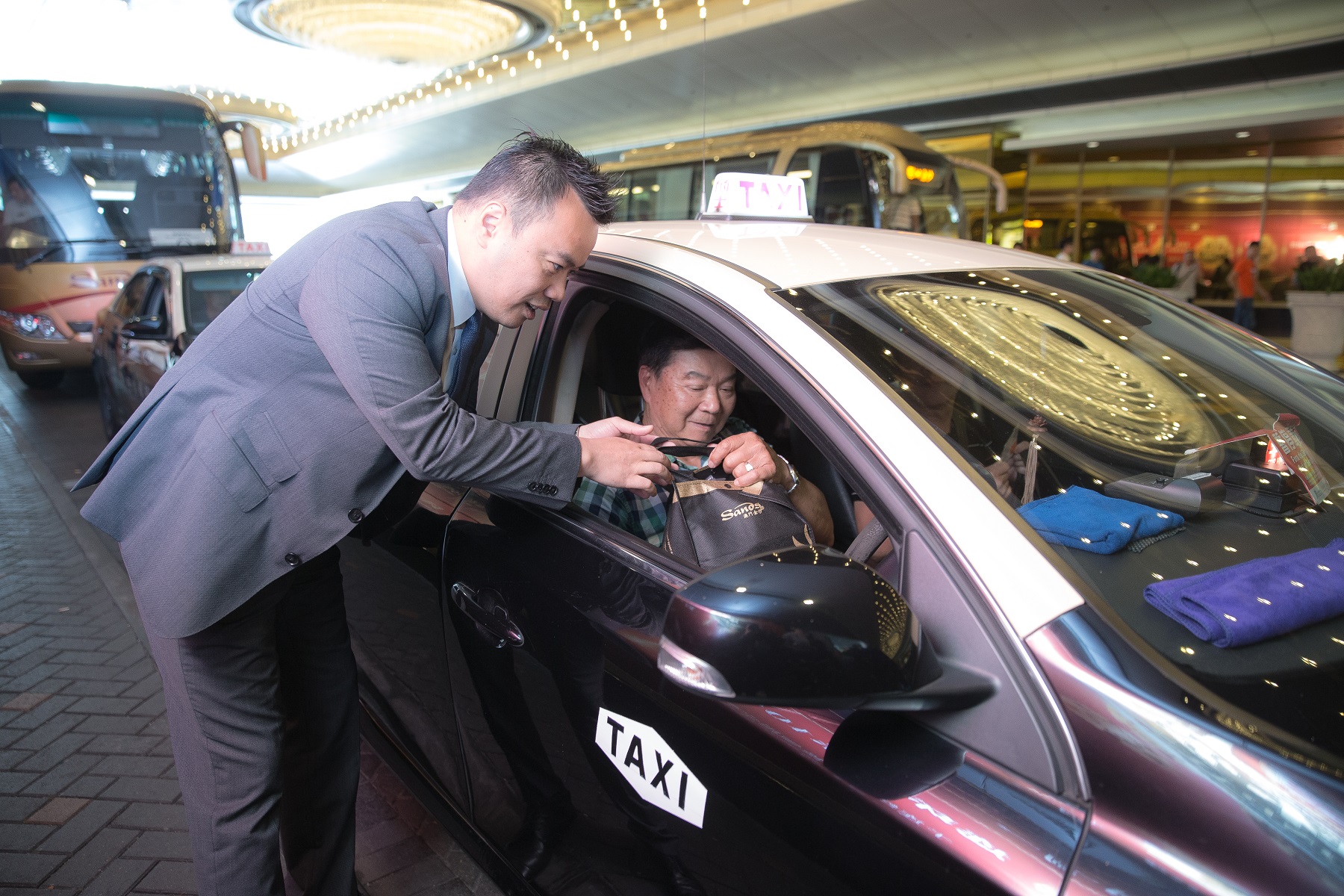 Photo caption: A taxi driver receives a complimentary boxed lunch Friday at Sands Macao from its vice president and general manager,
Danny Tang, in celebration of the 14th anniversary of the hotel and entertainment complex.
Photo caption: Sands Macao is celebrating its 14th anniversary, and has carried out the annual tradition of offering complimentary meal packs to taxi drivers since its 2004 opening.

###
About Sands® Macao


Opened in 2004, Sands® Macao is a world class hotel and entertainment complex with 289 luxury suites. Its stunning gold glass exterior houses a wide range of diversions including specialty restaurants, a heated outdoor swimming pool, deluxe spa and salon, conference and banquet facilities and unrivalled gaming excitement and live entertainment. It is also home to the Paiza Club: an invitation-only international VIP club with 51 premium suites with size, opulence and grandeur that rivals the best the world has to offer.

As the first hotel and entertainment complex in Macao owned and operated by an international operator, Sands Macao quickly set the benchmark for future developments in Macao.

For more information, please visit www.sandsmacao.com.