Two Sands Resorts Macao Restaurants Included in South China Morning Post '100 Top Tables' Guide

(Macao, March 16, 2018) – Two outstanding Sands Resorts Macao restaurants have been included in the South China Morning Post's prestigious 100 Top Tables 2018 – A CEO's Dining Guide.

Conrad Macao Cotai Strip's Dynasty 8 and Four Seasons Hotel Macao, Cotai Strip's Michelin-starred Zi Yat Heen are among only 20 Macao restaurants to be recognised in 100 Top Tables, a high-end guide to the best 100 restaurants in Hong Kong and Macao. They were also all listed in 2017's guide.

100 Top Tables – a CEO's Dining Guide, now in its sixth year, is the definitive reference for senior executives to choose the best restaurants for leisure and business alike. Based on the entire dining experience, it takes on the challenge of narrowing a list of over 1,000 fine dining establishments in Hong Kong and Macao down to the very best 100. Shortlisted restaurants must meet criteria including outstanding food, impeccable service, memorable culinary experiences and suitable ambience for executive dining, ranging from chic casual to fine dining.

With Macao designated as a UNESCO Creative City of Gastronomy by UNESCO, there has never been a better time to explore Sands Resorts Macao's award-winning array of great dining options.

Dynasty 8, Conrad Macao Cotai Strip
Conrad Macao's signature Chinese restaurant Dynasty 8, led by Chef Yap Poh Weng, is the home of authentic high-end Chinese cuisine. Evoking a feeling of old-world charm, Dynasty 8 is one of Macao's most awarded Chinese restaurants. Signature dishes include green lobster with black and golden garlic in dry shrimps rice roll; steamed crab claw with golden egg white and whelks marinated in wasabi.

Zi Yat Heen, Four Seasons Hotel Macao
With an exquisite menu incorporating à la carte, dim sum, seasonal specialties and set menus, Zi Yat Heen serves authentic and creative Cantonese cuisine in a relaxed and elegant atmosphere. Signature dishes include Zi Yat Heen deluxe appetizers (shrimp toast with goose liver cube, barbecued suckling pig with gold leaves, barbecued pork with honey); crispy rice with lobster, seafood in fish broth and double-boiled bird's nest, taro, egg white milk custard.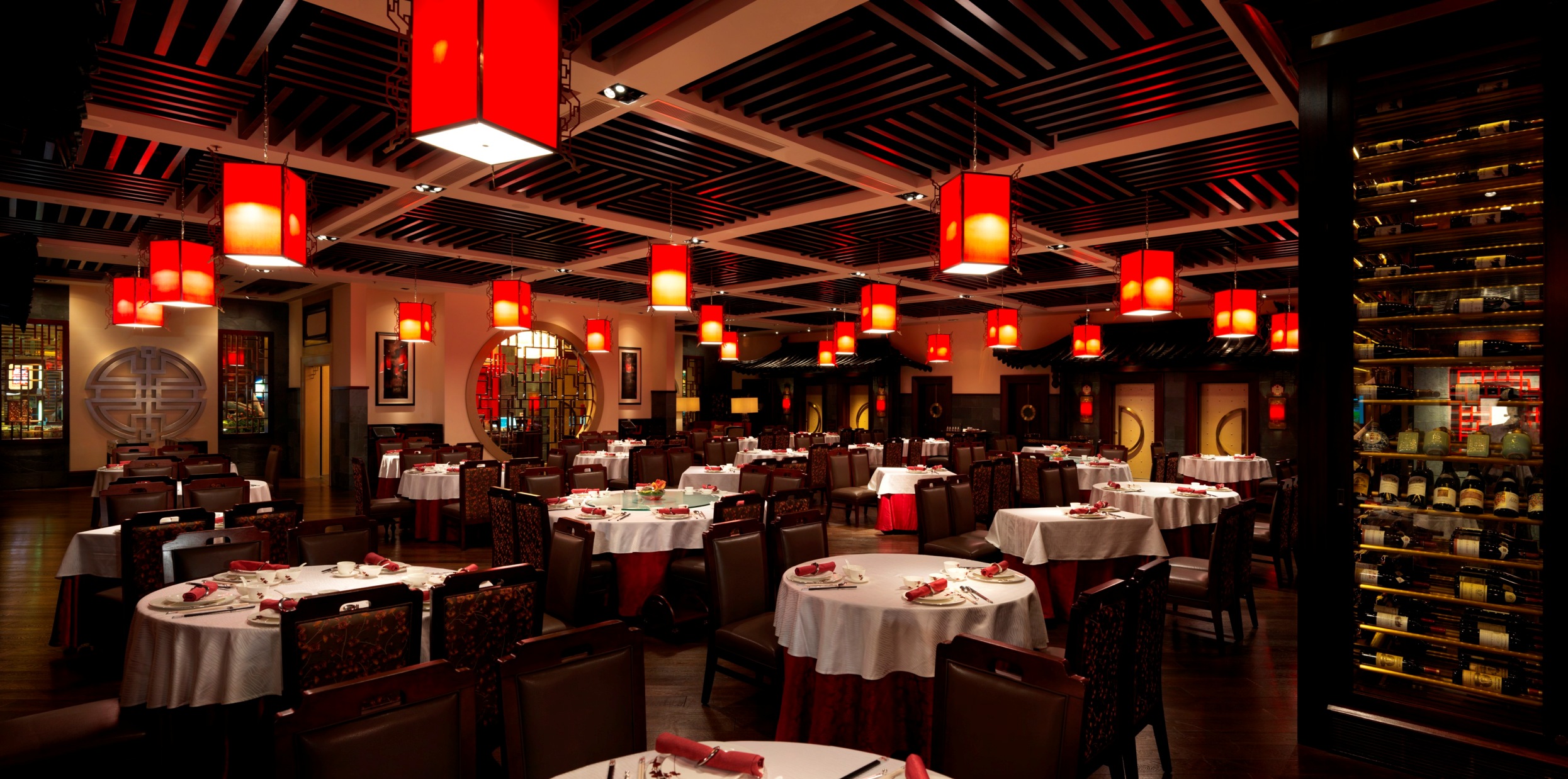 Photo caption: Conrad Macao Cotai Strip's elegant and award-winning Dynasty 8 restaurant has again made the SCMP's prestigious executive restaurant guide 100 Top Tables – a CEO's Dining Guide.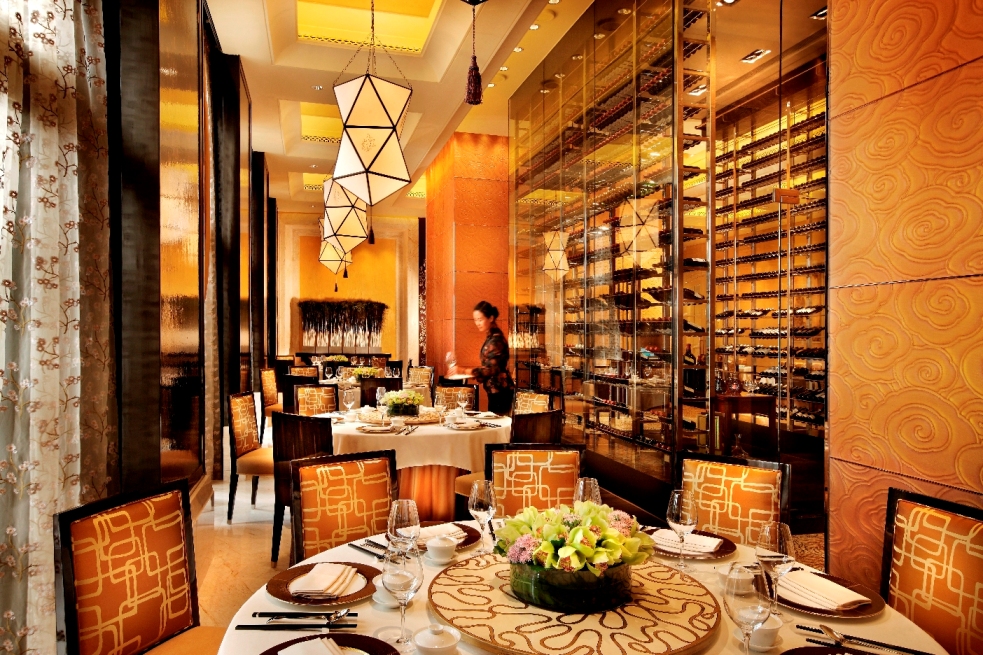 Photo caption: Four Seasons Hotel Macao's Zi Yat Heen restaurant has been selected by the SCMP for inclusion in the 2018 edition of its 100 Top Tables.
The restaurant serves authentic and creative Cantonese cuisine in a relaxed, elegant atmosphere.

Sands Dining Sensations
Bringing the world to your plate – one dish at a time, Sands Dining Sensations highlights the diversity, quality, ingredients, chefs, creativity and ambience at Sands Resorts Macao's more than 150 restaurants. Offering a world of diverse cuisine prepared by some of the most innovative and skilled chefs, Sands Resorts Macao presents unique dining experiences at each of its distinctive restaurants and outlets. From authentic Chinese delicacies to Macanese favourites and global cuisine from France, Italy, Japan, India, Southeast Asia and more, there's something special for every palate. For more information, please visit https://en.sandsresortsmacao.com/restaurants.html.
About Sands Resorts Macao – Sands China's Integrated Resort City
Sands China Ltd. is the leading developer, owner and operator of integrated resorts in Macao. The fittingly named Sands Resorts Macao, situated on reclaimed land between the islands of Coloane and Taipa, is the one destination that provides a stunning array of experiences at the heart of Cotai. Sands Resorts Macao has transformed a day-trip market into an integrated resort city and international hub for business and leisure travellers.

Pulsating with life, both night and day, Sands Resorts Macao features an expansive offering of affordable luxury available nowhere else in Macao. With the opening of The Parisian Macao, it now boasts approximately 13,000 hotel rooms and suites, international superstar live entertainment, duty free shopping with more than 850 retailers offering a huge array of name brands, meeting and exhibition space for Asia's leading conferences and exhibitions, transportation offerings and well over 150 dining options, including Michelin-starred restaurants, bars and lounges. Sands Resorts Macao is a must-go destination providing every guest with an unforgettable experience and unparalleled excitement.

Comprised of The Venetian® Macao; The Plaza™ Macao, featuring the Four Seasons Hotel Macao; and Sands® Cotai Central, including the world's largest Conrad, Sheraton, and St. Regis hotels as well as the Holiday Inn, Sands Resorts Macao is where Asia's ultimate destination is within reach. And now the crowning achievement of Sheldon G. Adelson's vision of the Cotai Strip – The Parisian Macao. For more information, please visit ParisianMacao.com.

For more information about Sands Resorts Macao, please visit https://en.sandsresortsmacao.com.