La Parisienne – Cabaret Francaise Brings the Spirit of Cabaret to The Parisian Macao


(Macao, Feb. 23, 2018) – Modern yet traditional, innovative yet classic, La Parisienne – Cabaret Francaise is coming to Macao for the first time at The Parisian Theatre, The Parisian Macao, from March 16 to June 17, 2018. With excitement, comedy and glamour in equal measure, there is something for everyone in this outstanding French cabaret variety performance. Tickets go on sale now at all Cotai Ticketing box offices.

Presented by Agosta Artist Co (AUSA) in collaboration with Royal Palace International Music Hall of France, and sponsored by Harbin Ice & Snow World and Mingzhen Culture, La Parisienne – Cabaret Francaise blends illusion, dance, acrobatics and comedy in true Parisian style to delight viewers of all ages. Launched in 2014, the show has toured Asia, Europe and China, bringing passion, excitement and pleasure to audiences.

La Parisienne – Cabaret Francaise utilises state of the art audio and visual technology to take viewers on an immersive tour of Paris via the Eiffel Tower, Arc De Triomphe, The Louvre and Notre Dame Cathedral before heading to Macao. An international cast of 38 death-defying stunt performers, illusionists, world champion skaters, international models and award-winning dancers and performers will take the audience on an amazing 65-minute journey. Breathtaking acts include:

Face Team Basketball: Six-man, high-energy basketball themed acrobatic act featuring amazing slam dunking, comedy B Boy dance moves and crowd-assisted humour
Ice Skating Adagio: Talented Junior World Champion ice skating couple Aleksandr Popov and Elena Efaeva perform their championship routine
Globe of Death: Perilously exciting sequence with motorcycles speeding inches from each other in an iron globe
Double Levitation: An amazing act featuring illusion, ice skating and dance
Group Ice Skating: Thrilling formation ice skating

Other sensational acts include Can Can Dance – famous high-energy dance, performed with audience participation, 4D Synchronised Dance – an innovative dance number featuring high-wire acrobatics and Burlesque – an iconic Paris number boasting sensational choreography. Audiences can expect a spectacular celebration of the magic of cabaret.

ICBC Sands Lifestyle Mastercard cardholders can receive up to 20% discount on ticket prices as well as EARN points when shopping or travelling anywhere in the world and then REDEEM them in Macao within Sands Resorts Macao's integrated resorts.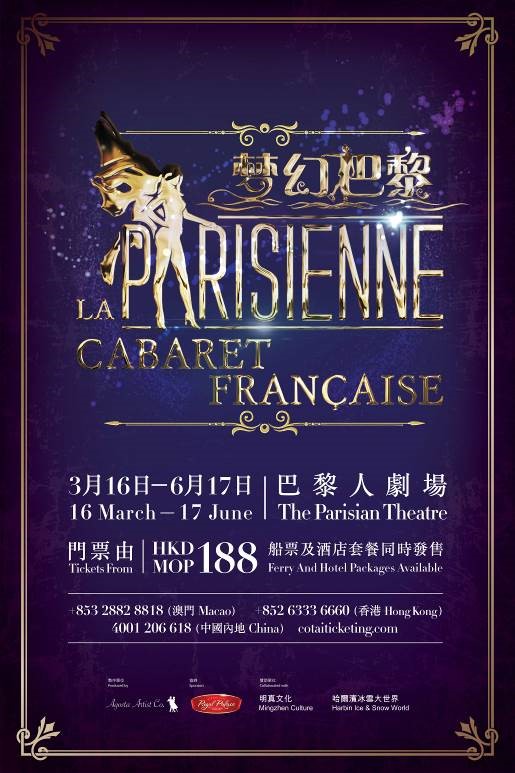 Ticketing details:
Event La Parisienne – Cabaret Francaise

Date and Time March 16 – June 17, 2018
Tuesday – Friday 8 p.m.
Saturday 2 p.m. and 8 p.m.
Sunday 2 p.m. and 5 p.m.

Venue The Parisian Theatre, The Parisian Macao

Ticket Prices MOP/ HKD 488 (A Reserve)
MOP/ HKD 388 (B Reserve)
MOP/ HKD 188 (C Reserve)

Ferry Packages Add MOP/HKD 108 to ticket price for a round trip Cotai Water Jet ferry ticket between Hong Kong and Macao (not applicable to C Reserve)
Ticketing Outlets :
Cotai Ticketing
o Macao: +853 2882 8818
o Hong Kong: +852 6333 6660
o China toll-free: 4001 206 618
Macao Kong Seng Ticketing Network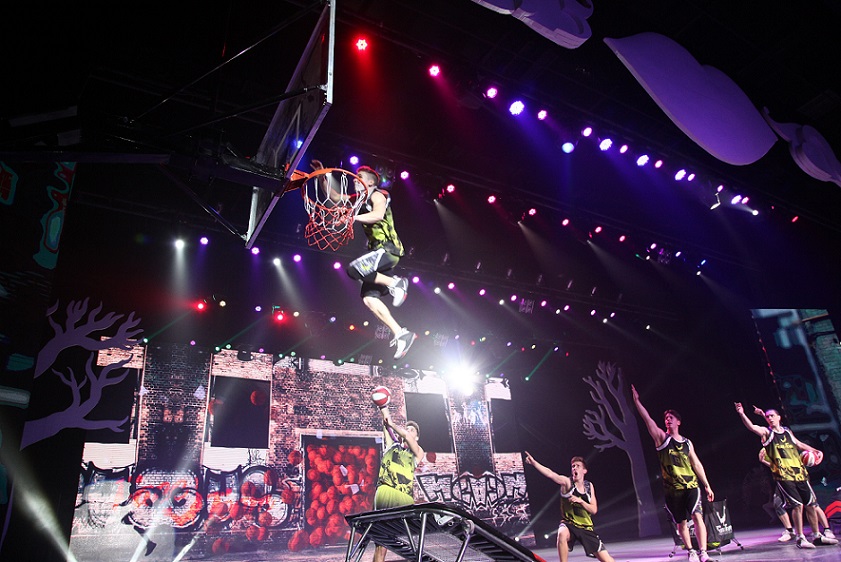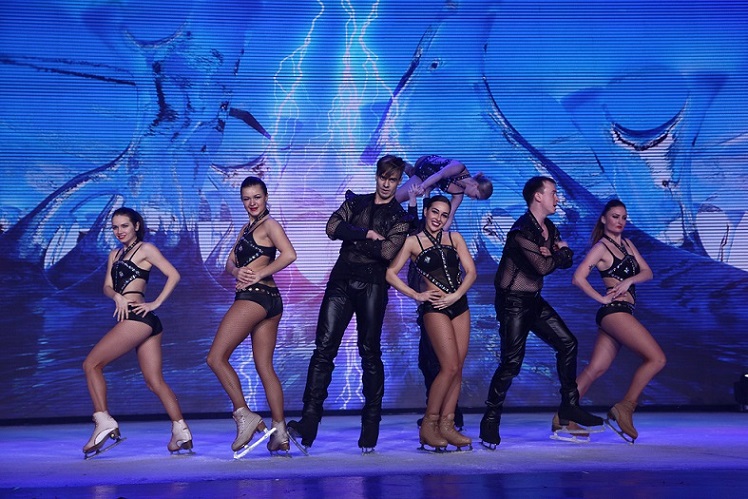 Photo caption: La Parisienne – Cabaret Francaise will appear for a limited season at The Parisian Macao from March 16 – June 17, 2018, bringing excitement, comedy and glamour.

###
Entertainment at Sands China Properties

Sands China Ltd. has as a clear vision to establish Macao as Asia's top entertainment destination.

The 15,000-seat Cotai Arena and 1,800-seat Venetian Theatre are the only venues in Asia ranked in Pollstar's Top 100 Worldwide Arena Venues and Pollstar's Top 200 Worldwide Theatre Venues based on ticket sales. It is the top entertainment destination in southern China, hosting the world and region's biggest names in music, sports and awards shows. Superstars frequently choose the venue as the starting point of their Asian tours.

The 1,800-seat, multi-purpose Venetian Theatre is one of the most luxurious entertainment venues in greater China. Featuring ushers in black tie, champagne service, gourmet food and beverage items and other unique, premium amenities, it offers an intimate, luxurious and exclusive venue experience. The Venetian Theatre is playing a key role in bringing the best in international and Chinese entertainment to Macao, with a theatre experience like no other in the region.

The 650-seat Sands Theatre regularly features internationally-renowned singers, performers and artists of the highest calibre. From traditional Chinese-costumed dance to modern performances, everything from Western rock to Cantonese pop is covered.

The 1,200-seat, purpose-built Parisian Theatre is Sands China Ltd's latest entertainment venue. The Paris-style theatre offers an elegant experience for world-class entertainment of all kinds.

The latest addition is the impressive new Sands Cotai Theatre. With 1,700 seats, this state of the art venue was purpose built by Sands China Ltd for the arrival of the highly anticipated Monkey King – China Show from the renowned Beijing Huayan Group. Eight years in the making, the stage show combines dance, acrobatics, drama, martial arts, magic, advanced 3D effects, LED screen projections, video mapping and full surround sound, together with creative lighting effects, choreography, music and spectacular costumes.

Offering world-class diversity and quality, Sands China Ltd.'s next generation of live venues is ushering in a new era of entertainment in Macao.

For information about upcoming shows and events, visit http://en.sandsresortsmacao.com/macau-shows.html and www.sandsmacao.com/entertainment.html