Macau Duty-Free Shopping
Like Hong Kong, Macau is a duty-free city. Yet, due to the favorable exchange rate, many products are actually cheaper in Macau. Furthermore, the many resorts and tourist areas in the city offer unique and enjoyable shopping experiences that you won't find anywhere else in the world!



What does "Duty-Free" mean?

When many people see "duty-free", they think that this means that the price is free of all taxes and tariffs. Yet, many of these goods often have sales taxes and other local taxes applied to them. There are very few places that have completely "tax-free" items. Even if there is a tax rebate option offered for the products, it is usually not possible to fully refund the taxes applied.

Does Macau Have Tax Rebates?
Macau does not have tax rebates on purchased goods. It does have large duty-free shops, such as DTS, which have reduced taxes. The airport and border gate also have similar duty-free shops.

Recommended Duty-Free Shopping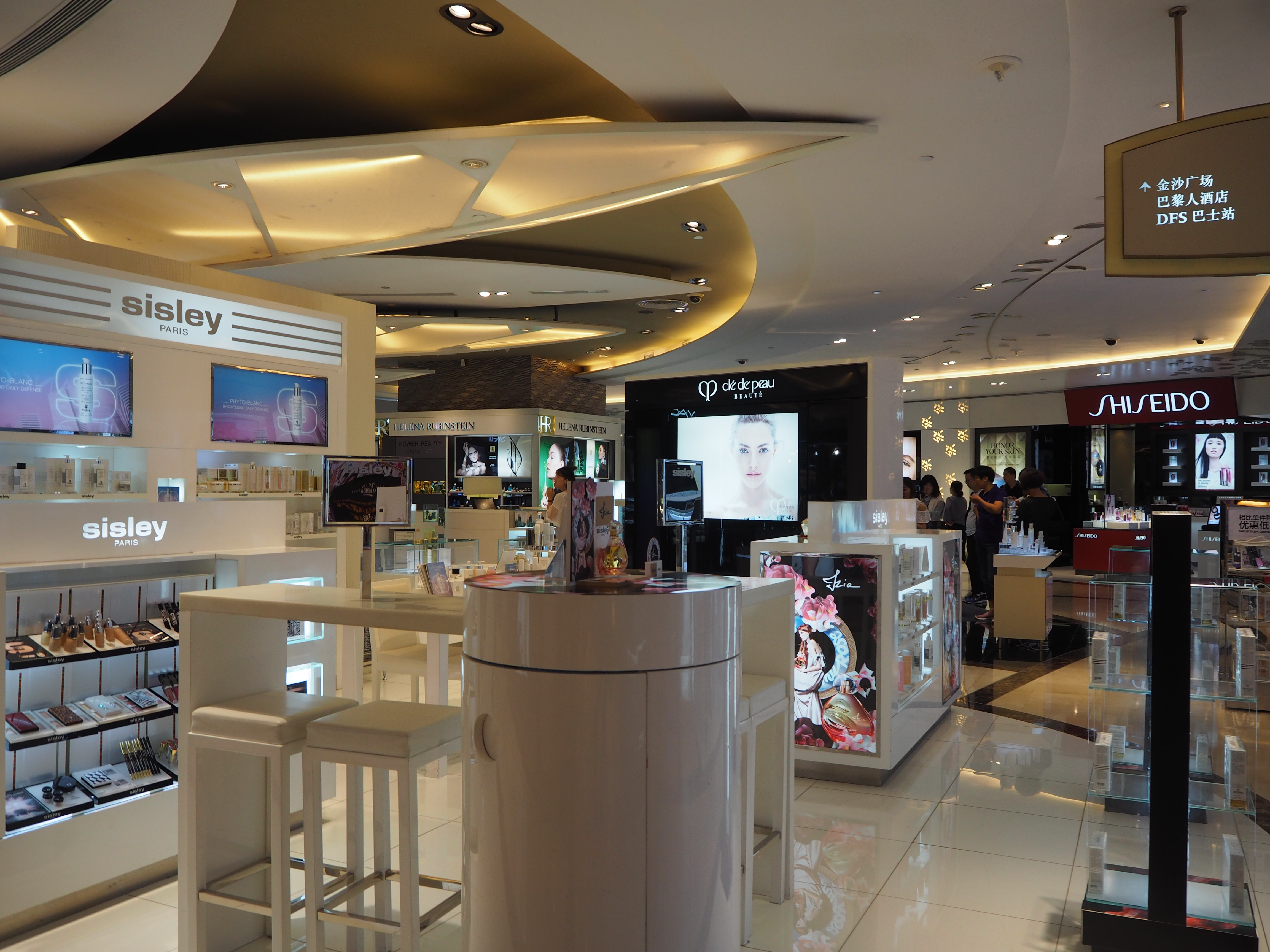 DFS T Galleria
DFS's global duty-free shops are your one-stop shopping destination for world famous luxury brands. Featuring both men's and women's products, this duty-free shopping area has something for everyone. For wine and spirits enthusiasts, there is also a wide selection of imported wine and alcohol available.
Address: Shoppes at Four Seasons, The Plaza Macao,Taipa
Opening Hours: 10:00-23:00 (Sun-Thurs), 10:00-24:00 (Fri and Sat)
Telephone: +853 2828 2833




Esscents Duty Free


Upon walking into Esscents Duty Free, prepare to be shocked by the wide selection of world-famous cosmetics, perfumes, watches, jewelry, and much more. Find what you've always wanted at lower prices than you've ever imagined.
Address: Shoppes at Londoner, The Plaza Macao, Taipa

Opening Hours:
10:00-23:00 (Sun-Thurs)
10:00-24:00 (Fri and Sat)
Telephone: +853 2885 3148