Ruins of St. Paul's
The ruins of St. Paul's cathedral consist of the only remaining part of the cathedral -- the famous stone façade. Having survived 350 years of wind, rain, and fire, it has become a symbol of Macao and one of its most popular tourist sites. St. Paul's was built in 1583, however it suffered three major fires -- in 1595, 1602, and 1835-- the last of which completely destroyed the main structure, leaving only its ornate facade standing. In July 2005, the ruins of St. Paul's were added to list of UN World Heritage Sites.
The façade of St. Paul's is 27 m tall, 23.5 m wide, and 2.7 m thick. It is constructed in the style of Mannerism, and combines elements from the European renaissance with Eastern motifs. The highest level has a bronze sculpture of a dove, representing the holy spirirt, which is flanked by the sun and the moon. The level below that has a sculpture of Jesus Christ as a child. Below that, there are jubilant angels surrounded by peonies and chrysanthemums -- symbols of both China and Portugal. This level also contains a 7-headed dragon, demons, dove, lion, along with several other symbolic reliefs. Under this level are three openings which are lined by ten stone columns. Between these are four bronze statues of Catholic saints. The ground level contains the entrance, along with the words "Mater Dei", which in Latin mean "Mother of God".
Location and Transportation Information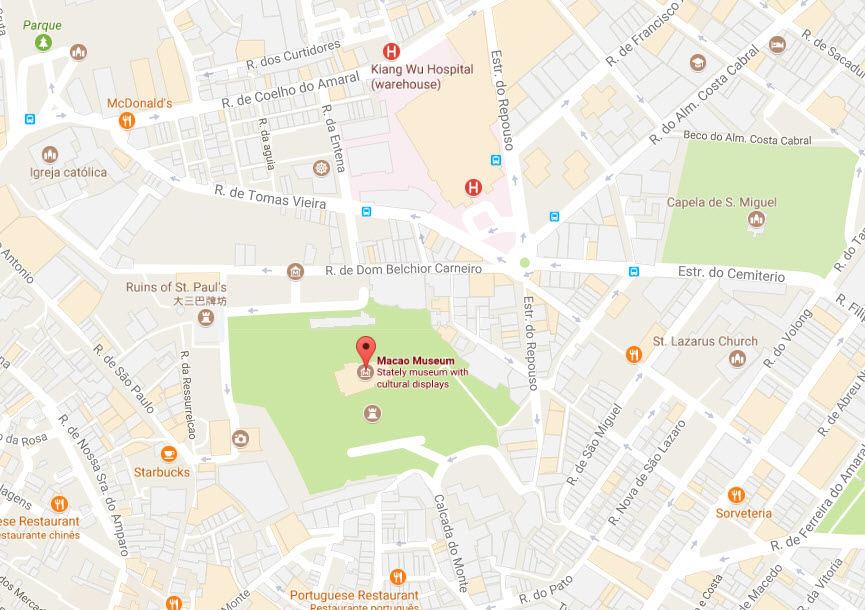 Address: Company of Jesus Square

How to travel to the ruins of St. Paul's from The Venetian Macao

Taxi: Around 8-9 km, taxi fare is ~74 MOP. The trip takes around 25 minutes.

Bus: Please view the bus schedules below.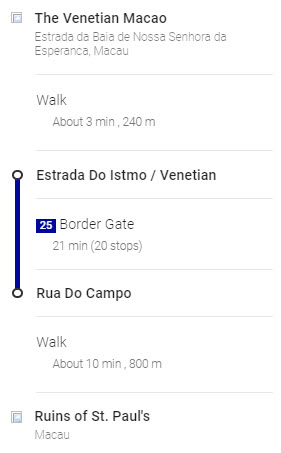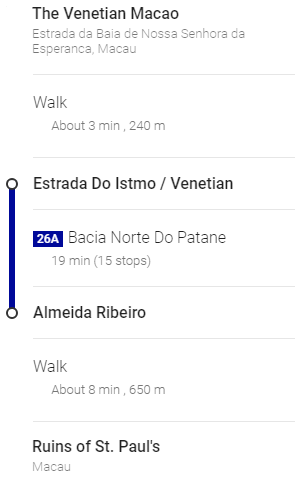 Attraction Information and Travel Recommendations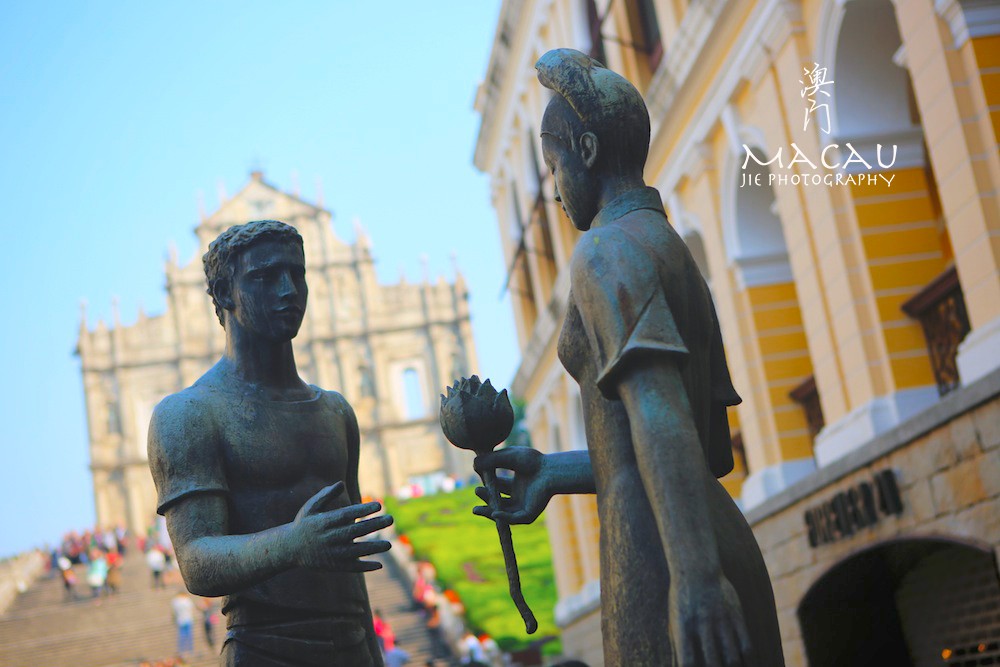 Opening Hours:Museum of Sacred Art and Crypt : 9:00-18:00, no admission after 17:30. (Closed on Tuesday afternoons, open on public holidays)
Ruins of St. Paul's: Open all day

Telephone: (853)62386441

Suggested Travel Season:Good all year round.

Recommended Time for Activity:30-60 minutes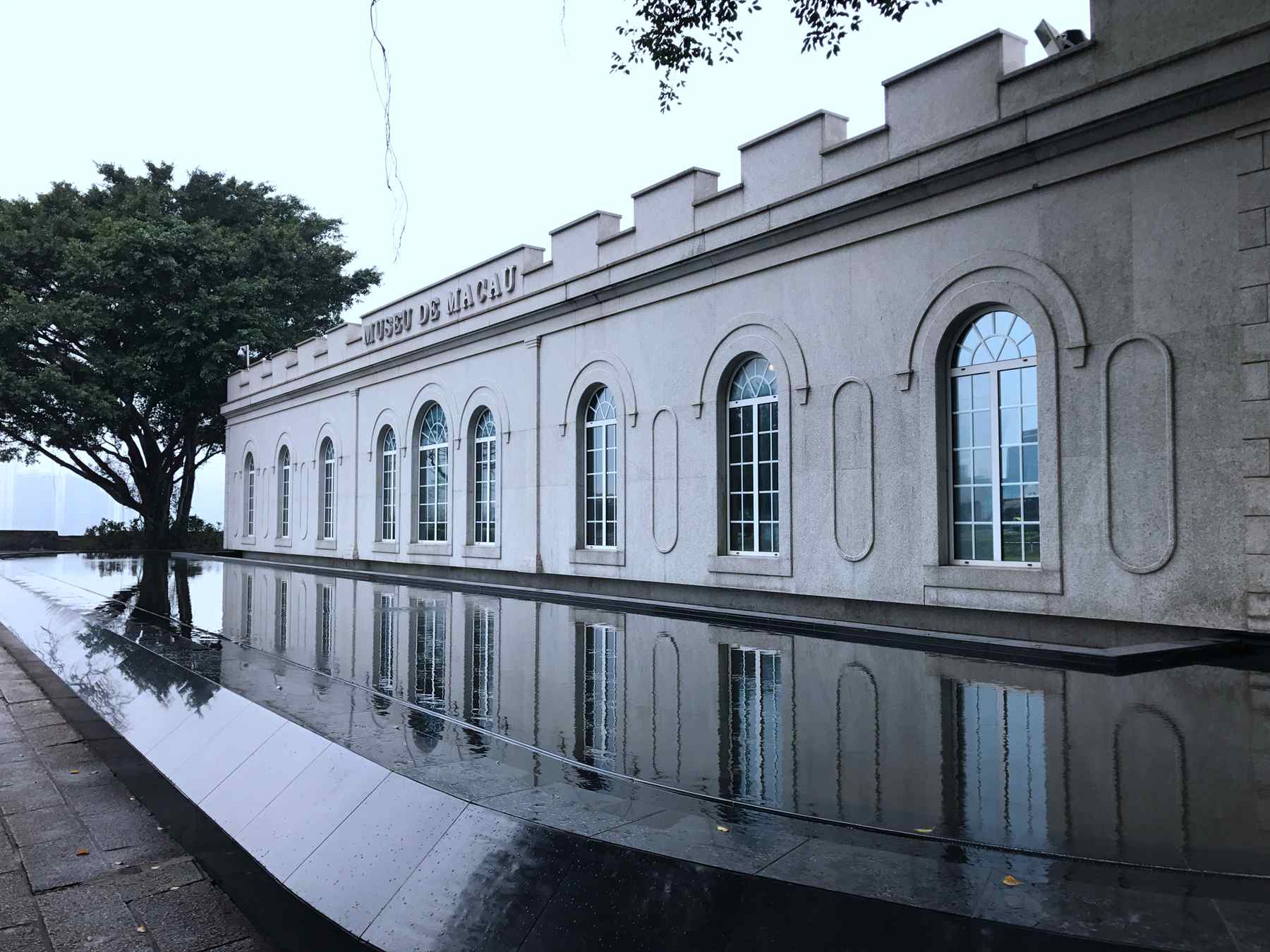 Macau Museum
100 metres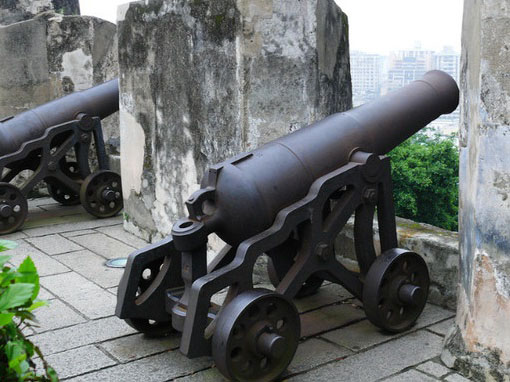 Mount Fortress
100 metres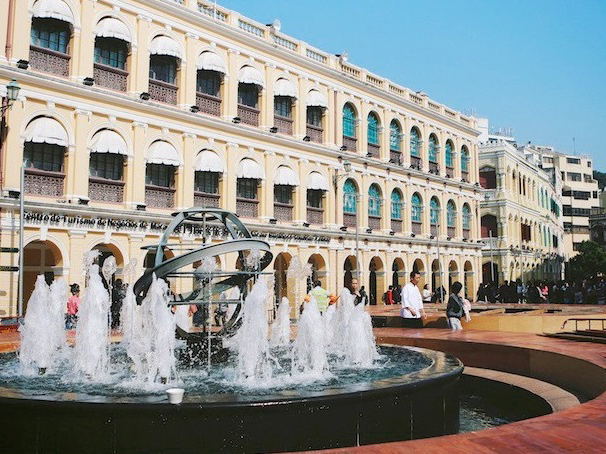 Senado Square
400 metres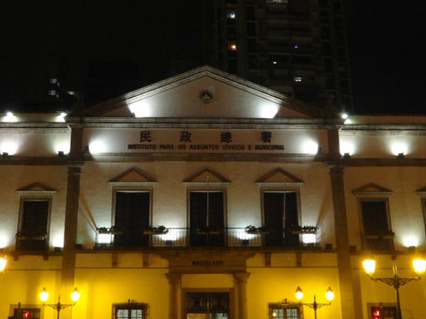 Leal Senado Building
500 metres