About The Venetian ® Macao

In 2007, the opening of The Venetian ® Macao-Resort-Hotel – the largest all suite integrated resort of its kind in Asia – marked the beginning of a visionary new development of luxury, leisure and entertainment resorts as well as business-to-business facilities inspired by the legendary Las Vegas Strip.


Macau's Leading Resort

Asia's Top Entertainment Complex
Facts that You May Want to Know
• 51 authentic Italian gondolas with singing gondoliers
• Three, 500-foot-long (150 m) canals
• Outdoor lagoon
(equivalent in size to 11 Olympic swimming pools)
Grand Luxury Resort Hotel Like No Other
It All Started with One Man's Dream
When I first got the vision, believe it or not, it actually came to me in a dream
- Sheldon G. Adelson, 2005


Bowled over by the charms and romance of historical Venice, Sheldon G. Adelson dared to dream big
Things that You Don't Know About Us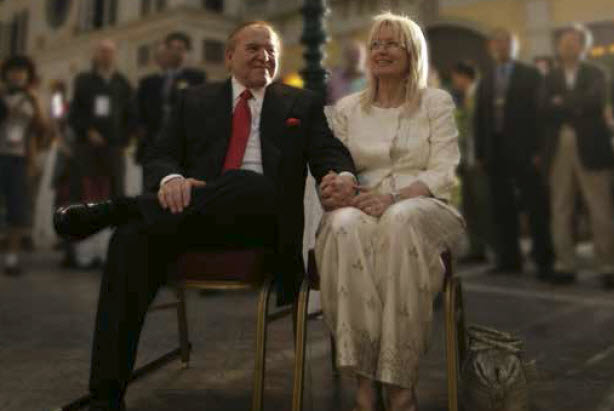 More than a decade ago, Sheldon G. Adelson, chairman and CEO of Las Vegas Sands, had a vision that would transform Macao into one of the world's major business, leisure and family destinations with a diversity of attractions and facilities that draw tens of millions of visitors each year.
+ Read More
The Venetian Macao became the first proof that the vision could be realised. Situated on the Cotai Strip, The Venetian Macao is a modern marvel in a city dotted with centuries-old Chinese and Portuguese architecture and UNESCO World Heritage Sites. Nothing like it had ever been seen in Asia. When The Venetian Macao opened on August 28, 2007, it was the third largest building in the world and the biggest single structure in Asia. Measuring 980,000 square metres, The Venetian Macao can hold the entire area of Bejing's Forbidden City and still have room to spare.

Before Macao, Adelson had already had a long business career in the United States, beginning as a schoolboy entrepreneur with a newspaper vending business on the streets of his native Boston. He founded Las Vegas Sands in 1988 to build and manage hotels, including The Venetian Las Vegas, complete with a convention and exhibition space in one of the glitziest cities on Earth.

The connection with Venice is a romantic one; Adelson had honeymooned in the Italian city with his wife, Dr Miriam Adelson. The ornate architecture, rich cultural heritage, exquisite cuisine, the picturesque bridges and piazzas, and the gondolas gliding serenely along the city's ancient canals captivated the couple. Adelson believed that hundreds of millions of others would be similarly enchanted if only the charms and grandeur of Venice could be brought to them.
- Read Less
---
Welcome to The Venetian Macao! We wish you a wonderful journey!
---
You May Also Like: