DUET WITH POWER STATION "20" WORLD TOUR IN MACAO
VENUE

Cotai Arena
DATE & TIME

10 August 2019 (Sat), 8:00pm
CATEGORIES

Concert
LANGUAGE

Mandarin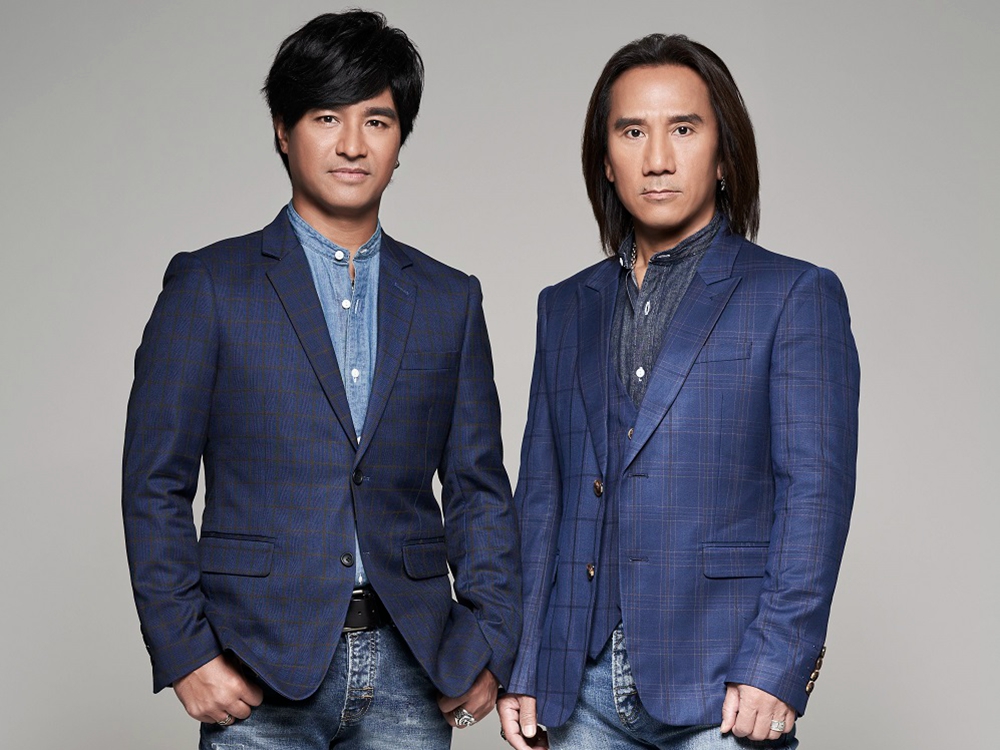 Famous Taiwanese rock duo, Power Station, formed in 1997 by Taiwanese aboriginal singers Yu Chiu-hsin and Yen Chih, Power Station immediately released their first album "Ruthless Love Letter" selling over 700,000 copies. They were nominated as Best Vocal Group and Best New Artist at the 9th Golden Melody Awards in Taiwan in 1998. Hits including "The Day After Tomorrow", "Betrayal Love Song" and "Whenever", made them household names, and were instrumental in securing them larger gigs, bringing them to prominance. In 2005's Golden Melody Awards, the band was awarded the Best Vocal Group with album "Hits Best Selection".

The tour started in 2018, inspired by the duo's first 10 years together performing at pubs and restaurants in southern Taiwan before they made it big. To honour that initial decade, the concert stage is being given a 'pub' theme, recreating the scenarios of 20 years ago. As well as showcasing the memories of that time, Power Station are also looking ahead to the next 20 years.

Great chance to sing along with Power Station and meet special guest F.I.R. at "DUET WITH POWER STATION "20" WORLD TOUR IN MACAO"



Ticket & Package Information
Show Ticket For One:
VIP Reserve: MOP/HKD1,280
A Reserve: MOP/HKD880
B Reserve: MOP/HKD580
C Reserve: MOP/HKD380

*Up to 30% off Cotai Water Jet discount with selected event ticket. Please contact our customer service representatives for more details.
*To ensure a successful admission, please purchase the show tickets from authorized channels only. To check the validity of your ticket, click here.
Package Inclusion For One:
VIP Reserve Ticket + Round-trip Cotai Water Jet Cotai Class tickets: MOP/HKD1,408

A Reserve Ticket + Round-trip Cotai Water Jet Cotai Class tickets: MOP/HKD1,008

B Reserve Ticket + Round-trip Cotai Water Jet Cotai Class tickets: MOP/HKD7

08

C Reserve Ticket + Round-trip Cotai Water Jet Cotai Class tickets: MOP/HKD5

08