Back to Neverland Concert
VENUE

Cotai Arena
DATE & TIME

1 June 2019 (Sat), 8:00pm
CATEGORIES

Concert
LANGUAGE

Chinese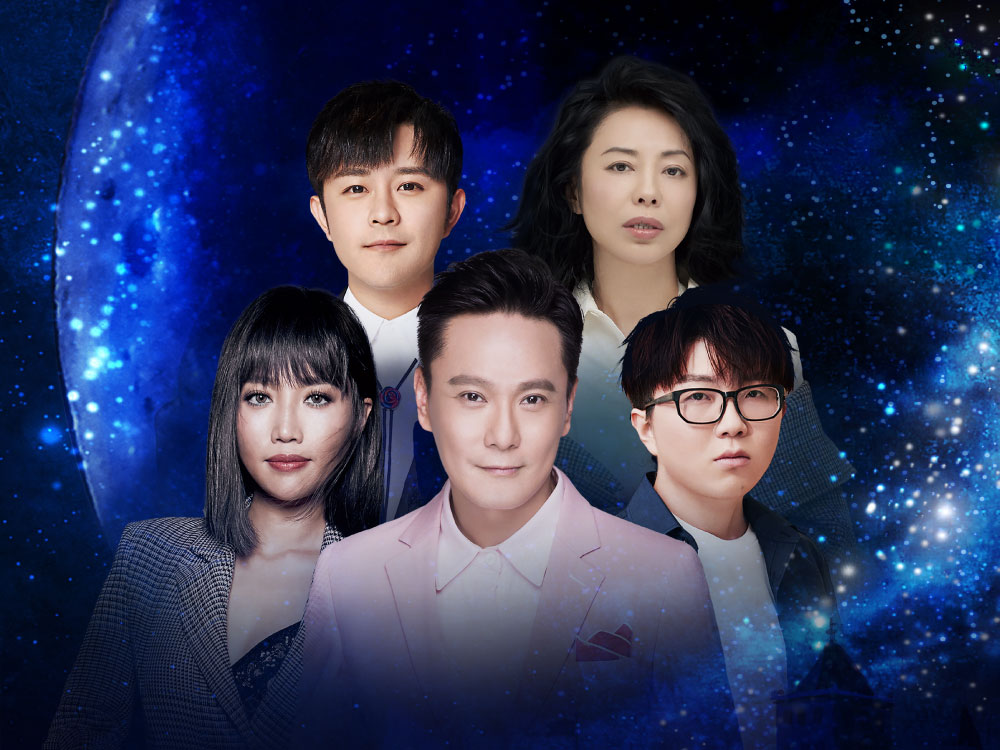 A-Lin, Huang Qishan, Jeff Chang, Mao Buyi and Guo Tao take you back to Neverland on 1 June.

Regarded as some of the most recognizable voices in Asia, the music transcends you to a realm where you can recall the childhood, the experience of growing up, and love that has been with us all along.

A-Lin is known as the "prodigious singing diva" in Mandopop music, with her explosive and passionate voice, she is also known as multiple-time nominee for Best Mandarin Female Singer of Golden Melody Awards.

Sophia Huang, known as the Mariah Carey of China, who released ten albums and has one of the most impressive voices in Asia.

Jeff Chang is credited as the "love song prince". As a prolific singer, he has released 32 albums, and has had more than 100 tour concerts. His works garnered him basically all the music awards in the Asia, including the coveted Golden Melody Awards, China Music Awards and MTV Asia Awards. Jeff is also a philanthropist who has set up his own charitable music foundation.

Mao Buyi is one of the rising stars in mainland China. A song writer and singer, he won the national champion of the talent show The Coming One in 2017. Less than two years after that, he has released three albums, and won 15 awards.

Guo Tao the emcee is one of the new generation of young emcees in Mainland China. He rose to fame by the appearance on CHANNEL【V】and music reality shows such as Masked Singer of Jiangsu TV, partnership with singer Wu Tsing-Fong in Singer 2019 show hosted by Hunan TV.

Ticket & Package Information
Show Ticket For One:
VIP Reserve: MOP/HKD1,580
A Reserve: MOP/HKD1,280
B Reserve: MOP/HKD980
C Reserve: MOP/HKD680
D Reserve: MOP/HKD380
*Up to 30% off Cotai Water Jet discount with selected event ticket. Please contact our customer service representatives for more details.
Package Inclusion For One:
VIP Reserve Ticket + Round-trip Cotai Water Jet Cotai Class tickets: MOP/HKD1,708

A Reserve Ticket + Round-trip Cotai Water Jet Cotai Class tickets: MOP/HKD1,408

B Reserve Ticket + Round-trip Cotai Water Jet Cotai Class tickets: MOP/HKD1,108

C Reserve Ticket + Round-trip Cotai Water Jet Cotai Class tickets: MOP/HKD808

D Reserve Ticket + Round-trip Cotai Water Jet Cotai Class tickets: MOP/HKD508