GOT7 KEEP SPINNING WORLD TOUR IN MACAO
EVENT EXPIRED
Globally renowned South Korean boy group GOT7 will perform GOT7 KEEP SPINNING WORLD TOUR IN MACAO for Macao fans
VENUE

Cotai Arena
DATE & TIME
The show on 29 Feb 2020, 8:00pm will be postponed until further notice*
CATEGORIES

Concert
LANGUAGE

Korean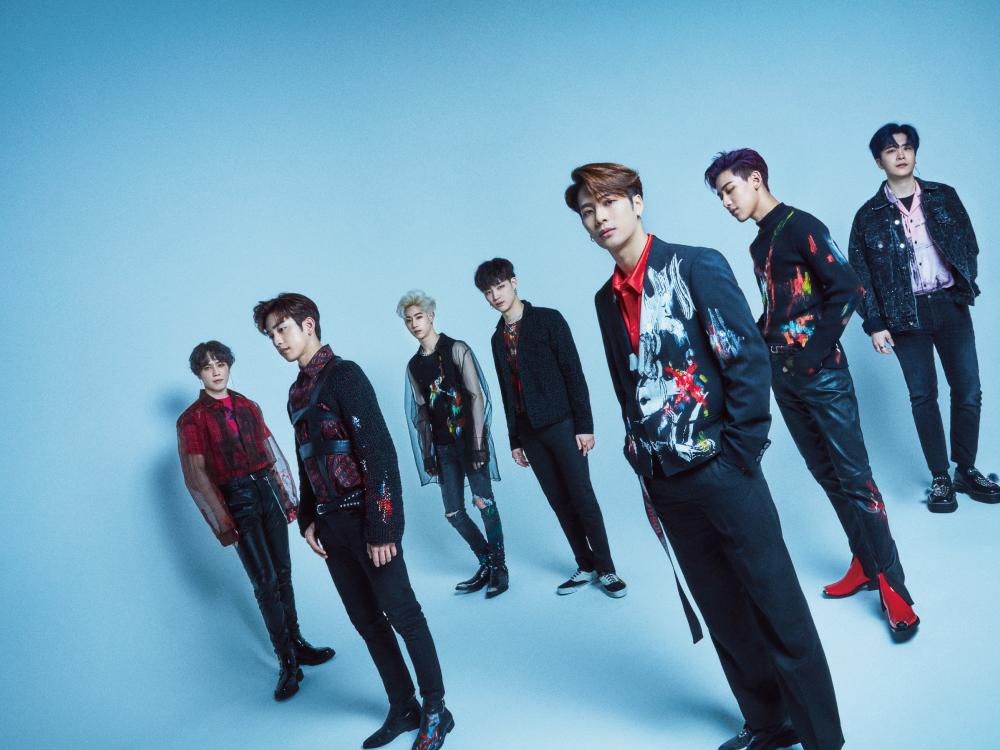 Globally renowned South Korean boy group GOT7 embarked on their third international tour GOT7 KEEP SPINNING WORLD TOUR to meet their fans from all over the world. Two concerts held on June 15 and 16 last year in Seoul kick-started the tour, before heading across North America, Australia, Europe and Asia.

With seven members – JB, Mark, Jackson, Jinyoung, Youngjae, BAMBAM and Yugyeom – GOT7 debuted in 2014 and immediately made an impact for their flawless dancing, singing and songwriting talents.

Their ninth mini album "Spinning Top: Between Security & Insecurity" released in May 2019 was followed up with their 10th mini album "Call My Name" in November 2019. The title song, "You Calling My Name" ranked top on real-time charts of Naver Music and Soribada, as well as the iTunes Top Albums Chart in 28 overseas regions.

Bringing not only news songs from their recent albums, GOT7 will perform their internationally renowned hits including "Eclipse", "Fly", "Hard Carry", "If You Do", "Miracle", "Never Ever", "Stop Stop it", and more in the Macao concert.
*GOT7 2020 WORLD TOUR 'KEEP SPINNING' IN MACAO scheduled for February 29th, at the COTAI ARENA has unfortunately been postponed due to the recent proliferation of the coronavirus. We ask for your understanding as this decision has been made in consideration for the safety of the artists and audience. Please note that all internet and credit card transactions through Cotai Ticketing channels will be refunded automatically. The refund may take approximately 20 working days. For the refund of cash transactions, please contact Cotai Ticketing at your earliest convenience. For tickets purchased from other channels, please contact the original point of purchase for refund.We sincerely apologize to all fans who anticipated GOT7's concert and will announce new dates in future when finalized.
Cotai Ticketing hotline: Macao S.A.R, China: +853 2882 8818 | Hong Kong S.A.R, China: +852 6333 6660 | Mainland China: +86 4001 20 6618.

Ticket & Package Information
Show Ticket For One:
VIP Reserve: MOP/HKD2,388(Standing)
A Reserve: MOP/HKD1,988(Standing)
B Reserve: MOP/HKD1,888(Seating)
C Reserve: MOP/HKD1,688(Seating)
D Reserve: MOP/HKD888(Seating)
E Reserve: MOP/HKD588(Seating)

*Up to 30% off Cotai Water Jet discount with selected event ticket. Please contact our customer service representatives for more details.
*To ensure a successful admission, please purchase the show tickets from authorized channels only. To check the validity of your ticket, click here.
Package Inclusion For One:
VIP Reserve Ticket + Round-trip Cotai Water Jet Cotai Class tickets: MOP/HKD2,516

A Reserve Ticket + Round-trip Cotai Water Jet Cotai Class tickets: MOP/HKD2,116

B Reserve Ticket + Round-trip Cotai Water Jet Cotai Class tickets: MOP/HKD2,016

C Reserve Ticket + Round-trip Cotai Water Jet Cotai Class tickets: MOP/HKD1,816

D Reserve Ticket + Round-trip Cotai Water Jet Cotai Class tickets: MOP/HKD1,016

E Reserve Ticket + Round-trip Cotai Water Jet Cotai Class tickets: MOP/HKD716