EVENT EXPIRED
Asia Superstar Show Lo to Headline Creation Family Concert at The Venetian Macao
VENUE

Cotai Arena
DATE & TIME

16 November 2019 (Sat), 8:00pm
CATEGORIES

Concert
LANGUAGE

Chinese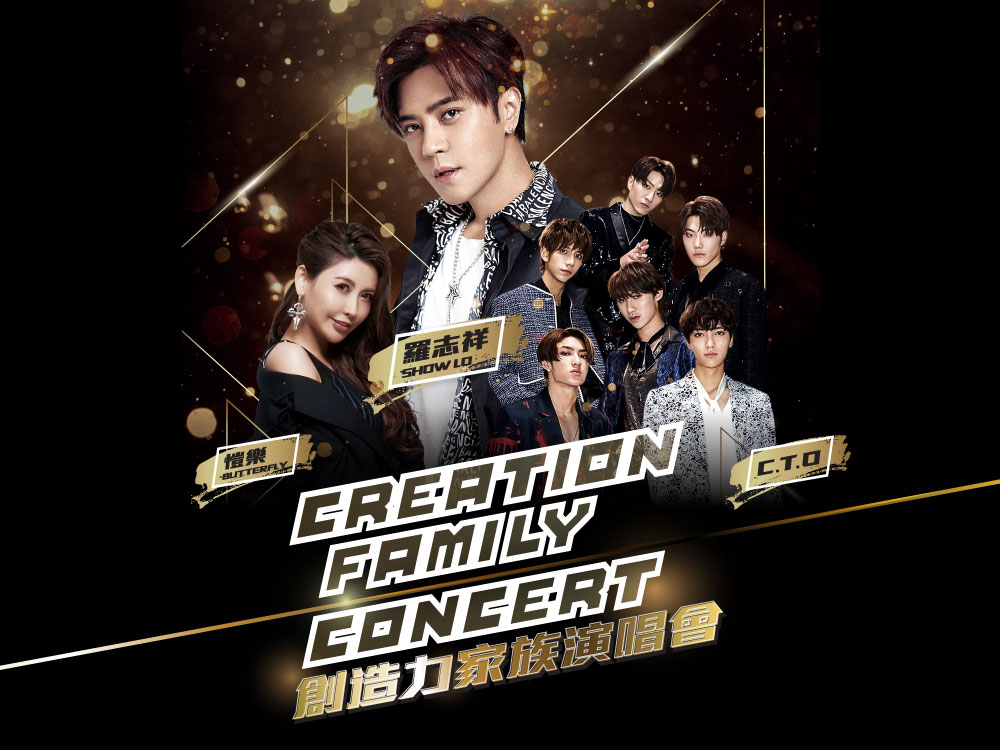 Asia Superstar Show Lo will perform with labelmates Butterfly Chien and boy band C.T.O for the "Creation Family Concert" at Cotai Arena, The Venetian Macao®.

Multi-talented Lo has released 12 albums, and is also an accomplished actor and host. He established his record label Creativity Entertainment in 2014, signing popular television host Butterfly Chien soon after, who went on to release her first EP in 2016.

C.T.O, who debuted in 2018, consists of six members: Yu Ching, Hollis Yang, Snoopy Zhan, J. Win, Williams Wang and Sean Xue. They were selected by Show Lo through the "100% Entertainment Show Star" idol tournament, going on to successfully launch their two albums "C.T.O" and "Start It".

For "Creation Family Concert", Show Lo promises to show their best and to create great memories for fans. He will perform his numerous hit songs, Butterfly Chien will charm with her charisma and superb vocals, while C.T.O will enthral with their energetic singing and dancing.



Ticket & Package Information
Show Ticket For One:
VIP Reserve: MOP/HKD1,380
A Reserve: MOP/HKD1,080
B Reserve: MOP/HKD780
C Reserve: MOP/HKD580
D Reserve: MOP/HKD380

*Up to 30% off Cotai Water Jet discount with selected event ticket. Please contact our customer service representatives for more details.
*To ensure a successful admission, please purchase the show tickets from authorized channels only. To check the validity of your ticket, click here.
Package Inclusion For One:
VIP Reserve Ticket + Round-trip Cotai Water Jet Cotai Class tickets: MOP/HKD1,508

A Reserve Ticket + Round-trip Cotai Water Jet Cotai Class tickets: MOP/HKD1,208

B Reserve Ticket + Round-trip Cotai Water Jet Cotai Class tickets: MOP/HKD908

C Reserve Ticket + Round-trip Cotai Water Jet Cotai Class tickets: MOP/HKD708

D Reserve Ticket + Round-trip Cotai Water Jet Cotai Class tickets: MOP/HKD508