Home > Entertainment >

1st Guangdong-Hong Kong-Macao Greater Bay Area Chinese Opera Cultural Festival

1st Guangdong-Hong Kong-Macao Greater Bay Area Chinese Opera Cultural Festival

EVENT EXPIRED
Chinese opera is the quintessence of Chinese culture. Kunqu was inscribed on UNESCO's Representative List of the Intangible Cultural Heritage of Humanity in 2001, which aroused public attention to the development and inheritance of Chinese opera. From 2009 to 2010, Cantonese opera, Tibetan opera and Peking opera were registered as the UNESCO Intangible Cultural Heritage respectively. Since then, the art of Chinese opera has been widely recognized around the world. As one of the world's three ancient operas, Chinese opera is China's national treasure. It forms an important part of Chinese traditional culture and is the manifestation of the continuity of Chinese civilization.
As a major city in Guangdong-Hong Kong-Macao Greater Bay Area, Macao serves as a bridge for cross-cultural learning between East and West. With patriotism and love for Macao, Macao is the key platform of "Guangdong-Hong Kong-Macao Greater Bay Area Chinese Opera Festival" which promotes the excellent Chinese traditional culture. Chinese opera forms an exclusive emotional bond between Hong Kong, Macao and overseas Chinese. Macao, the city with domestic and international advantages, can implement patriotic education, enhance national self-confidence and the cultural identity of the Chinese through Chinese opera.

"Guangdong-Hong Kong-Macao Greater Bay Area Chinese Opera Festival" is the first joint exhibition of Chinese opera in the Guangdong-Hong Kong-Macao Greater Bay Area using Macao as the platform to connect cross-Strait professional Chinese opera artists and Chinese opera enthusiasts. It enhances national self-confidence and the cultural identity of the Chinese, strengthens cultural exchanges between China and Portuguese-speaking countries, demonstrates the Chinese cultural soft power and elevates China and its culture onto the world stage.
Tianjin Youth Peking Opera Troupe – Peking Opera "Qin Xianglian"
Chen Shimei went to the capital for the imperial exam, in which he came out as Top Scholar and said yes to marrying a princess. Qin Xianglian, his lawful wife whom he had concealed, travelled to the imperial capital with their son and daughter to find her husband after she buried her father- and mother-in-law who had passed away. Chen refused to acknowledge that she was his wife and sent Han Qi, an officer of his household, to murder the poor woman and their children. After knowing the truth, Han couldn't harden his heart to be a murderer and committed his suicide. With the help of Wang Yanling, the Prime Minister, Qin went to the Court of Kaifeng Fu and filed a lawsuit to Lord Bao against Qin. Bao cleverly asked Chen to the yamen and tried to persuade him to change his mind. Being wedded into the royal family, Chen refused to take his advice with great arrogance. The infuriated justice-official intended to uphold justice and have Qin executed. Despite the interference of the emperor's mother and aunt, Bao refused to let Chen get away with it and eventually had Chen executed.
VENUE

Sands Cotai Theatre
DATE & TIME

6 November 2020 (Fri), 7:00pm
CATEGORIES

Peking Opera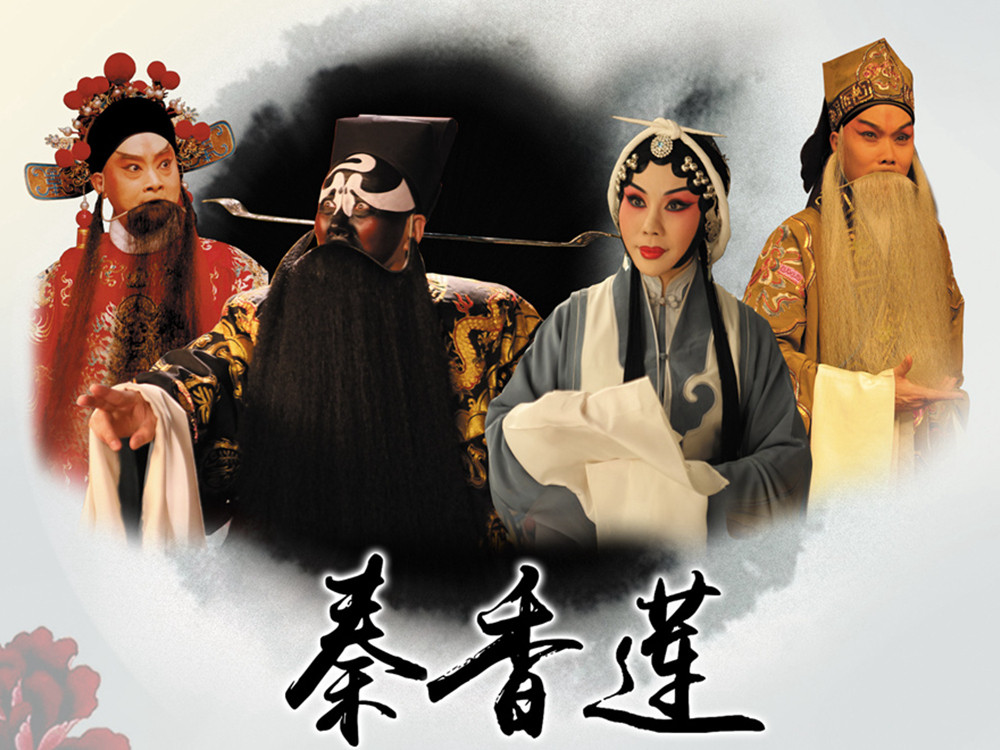 Shanghai Kunqu Opera Troupe – Kunqu Opera "The Peony Pavilion"
In the early South Song Dynasty, the daughter of a local governor, DU Liniang, dreamed of a romance with a scholar in the back garden by the Peony Pavilion. She could not forget her dream and soon passed away. Three years later, LIU Mengmei, a scholar in South China, travelled to study in Nan'an. He went into the back garden and picked up a picture by chance. The beauty in the picture seemed familiar to him. Infatuated, he called upon the beauty repeatedly. Later, DU Liniang came back to life and the two of them had a happy marriage at last.
VENUE

Venetian Theatre
DATE & TIME

7 November 2020 (Sat), 7:00pm
CATEGORIES

Kunqu Opera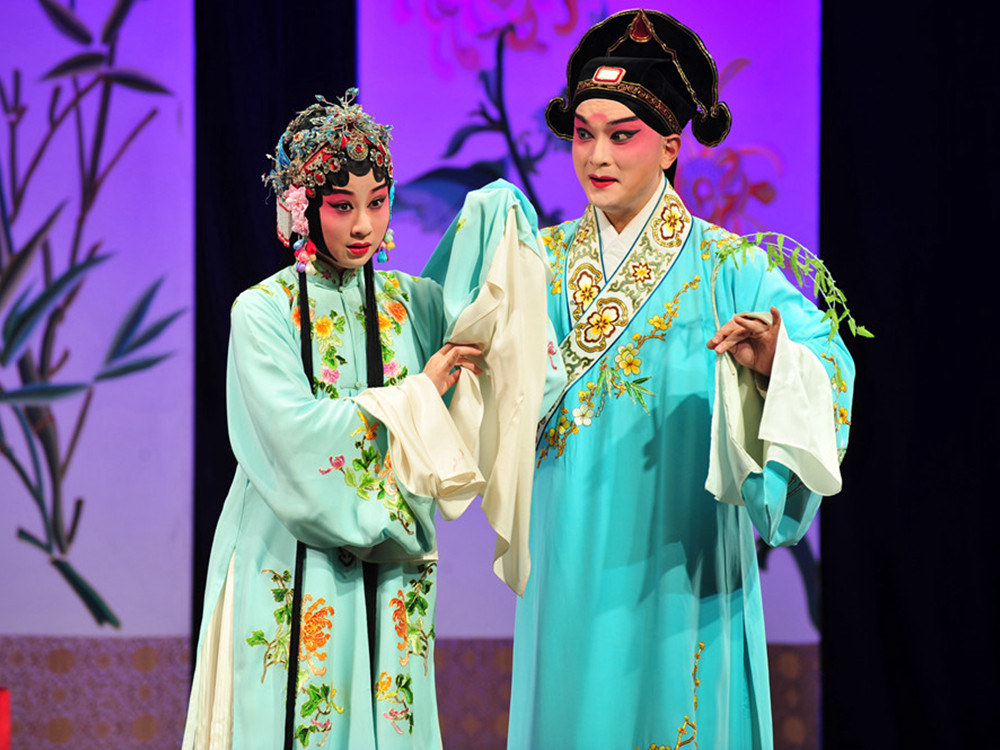 Henan Opera Troupe No.2 – Henan Opera "Gentle Breeze Pavilion"
It was a story happened in Ming Dynasty. Zhang Yuanxiu, a bean-curd peddler, and his wife had no kids when they were in their sixties. One day, when Zhang Yuanxiu was passing by the Gentle Breeze Pavilion, he picked up an abandoned infant boy. He named the boy Jibao and endured all kinds of hardships for 13 years to raise him up. However, when Jibao knew some thing about the problem of his biological parentage, he cried and run out to search for his biological parents. Zhang Yuanxiu chased his son to the Gentle Breeze Pavilion, where he accidentally met the biological mother of Jibao, Zhou Guiying, who were there to search for her son. Knowing that Jibao is her son she was forced to abandon, Zhou Guiying knelt down before Zhang Yuanxiu, begging him to return her son. Zhang Yuanxiu, who did not want the mother to suffer any more and worried that he might not have the ability to make Jibao a capable person, returned Jibao to Zhou Guiying in great pain. Zhang Yuanxiu's wife became blind because she missed her son and the old couple had to beg along the street. Zhou Guiying, under the pressure of Madam Senior, an evil lady, had to tacitly acknowledge that she is an aunt of Jibao, while Madam Senior brought up Jibao as his mother. Five years later, Zhang Yuanxiu and his wife were happy to know their adopted son was coming back as the Number One Scholar and their eyes were full of tears of joy. But Jibao was ungrateful and refused to recognize the old couple. Zhang Yuanxiu's wife was so sad and furious that she knocked herself to death on one column of Gentle Breeze Pavilion, while Zhang Yuanxiu, seeing this tragedy, died of anger suddenly. Under the curse of the heaven and the people, Jibao and Madam Senior were stroke to death by a lightning.
VENUE

Sands Cotai Centre
DATE & TIME

8 November 2020 (Sun), 7:00pm
CATEGORIES

Henan Opera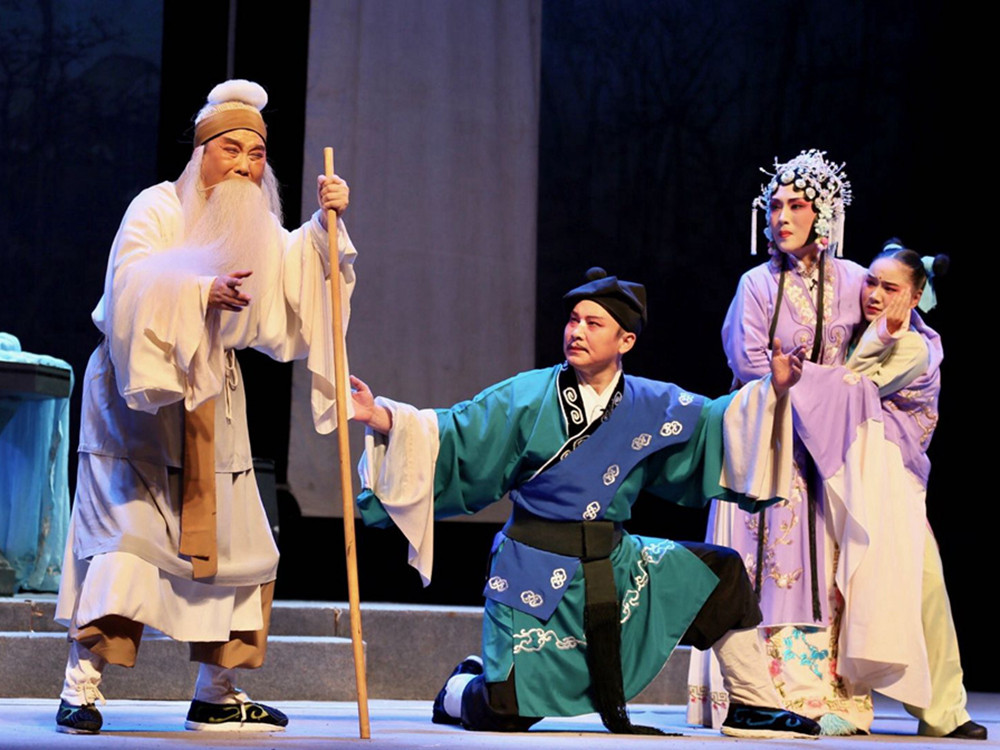 Guangzhou Cantonese Opera Theatre – Cantonese Opera "Searching The Academy"
Since Cuilian was a child, she lost her self-reliance and she was sold into Qiongzhou town as a maid and suffered a lot. On the Double Ninth Festival, Zhang Yimin, a student of Qiongtai academy, went on a high tour and found a kite with a broken line to express his feelings and express his interest. His inscription was written on the kite. Cuilian was ordered to retrieve the lost kite. When the governor and his wife found the inscription, they insisted that it was Cuilian who seduced her lover. After being severely tortured, they would send Cuilian to Daotai as a concubine. Cuilian disguised herself as a man and absconded to the academy. She met Zhang Yimin and told him what she was suffered. They were willing to share the same adversity and mutual agreement for life. Hearing the news, the governor led troops to search the academy. After learning the details, Xie Bao, the head teacher of the academy, felt pity for Cuilian's tragic life and the sincere love. He resolutely stepped forward and tried to rescue her. His clever plan frustrated the governor and rescued Cuilian from danger. Cuilian and Zhang Yimin escaped of danger, rushed back to their hometown and finally got married.
VENUE

Venetian Theatre
DATE & TIME

9 November 2020 (Mon), 7:00pm
CATEGORIES

Cantonese Opera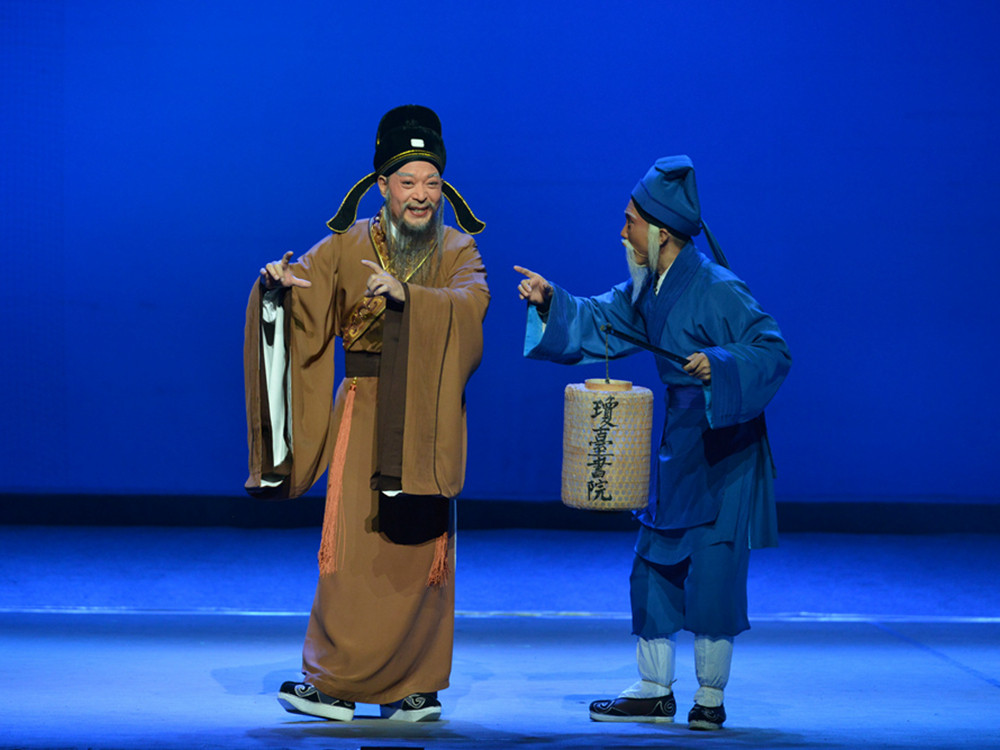 Show Ticket For One:

VIP Reserve: MOP/HKD 680
A Reserve: MOP/HKD 480
B Reserve: MOP/HKD 280

*To ensure a successful admission, please purchase the show tickets from authorized channels only. To check the validity of your ticket, click here.